Ecolibrium secures $1.6M from IFC, Infuse Ventures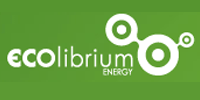 Ahmedabad-based energy management solution company, Ecolibrium Energy Pvt Ltd, has received $1.6 million from Infuse Ventures and International Finance Corporation (IFC), a statement said.
In February this year, VCCircle had reported that IFC would join Infuse to invest an undisclosed sum in Ecolibrium.
IFC, through its recently-created Cleantech Innovation Facility, put in $1 million, while the remaining $0.6 million came from Infuse. This is Infuse's debut investment.
"The current round of funding will be used for strengthening our offerings in the energy optimisation, renewable integration, smart micro grids and demand response space," said Chintan Soni, founder and CEO, Ecolibrium.
Founded in 2008 by siblings Harit and Chintan Soni, Ecolibrium provides a technology platform to monitor and control electricity usage for commercial and industries customers. The firm was incubated at IIM-Ahmedabad's business incubator Centre for Innovation, Incubation and Entrepreneurship (CIIE) and was operational in August 2010.
Ecolibrium develops smart grid technologies and implements business models to increase the installation of grid-connected solar systems. The firm is working with electricity utility companies and private housing complexes. Its focus areas include smart grid, distributed renewable generation, wireless energy monitoring and tracking. Ecolibrium has several paying customers and operational pilots across the country, including the Ministry of New and Renewable Energy (MNRE), Torrent Power, Fiat and Mitsui.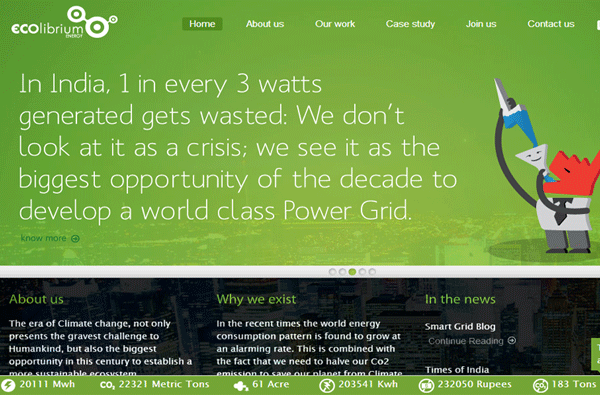 An alumnus of London School of Economics and Political Science, Harit worked with KPMG, AIESEC Canada Inc., Infosys, etc prior to setting up Ecolibrium. Chintan is an alumnus of Symbiosis International University in Pune and has previously worked with Schlumberger and Gujarat Venture Capital.
Early last year, IFC, along with Global Environment Fund (GEF), had invested $4.5 million in the energy efficiency firm Kalki Communication Technologies. IFC has two India-focused funds in this space—Infuse Capital, a $25-million early-stage fund focused on clean technology and sustainable energy enterprises, and Nereus India Alternative Energy Fund LLC, a $250-million fund focused on clean energy developers.
Infuse is an India-focused early-stage venture fund ecosystem created through a unique public-private-academia collaboration. Infuse, which recently announced the initial closing, invests in and handhold India-based seed and early-stage clean tech enterprises across renewables, resource efficiency, waste and water. Managed by CIIE, the partners of Infuse include the MNRE, Technology Development Board and British Petroleum.
---