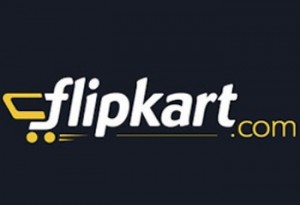 Kalyan Krishnamurthy, director (finance – portfolio companies) at Tiger Global Management, has been appointed as the interim chief financial officer (CFO) of India's largest consumer e-commerce firm Flipkart Online Services Pvt Ltd. The company has also started looking for a full-time CFO and will announce the same once it is finalised.
"Krishnamurthy will be acting as the interim CFO for Flipkart. In the meantime, the company has already started the search for a full-time CFO," Binny Bansal, co-founder and COO of Flipkart, told Techcircle.in.
Prior to joining Tiger Global, Krishnamurthy held various senior positions such as director, financial planning and analysis, at eBay Asia-Pacific and country finance director (South-east Asia, Hong Kong) at eBay. He also worked at Procter & Gamble. Krishnamurthy holds an MBA degree from Asian Institute of Management, the Philippines, and another MBA in Finance from UIUC College of Business, Illinois (US).
His appointment comes in the wake of Karandeep Singh, former CFO of Flipkart, leaving the company in February this year. Singh left owing to personal commitments, even as the enforcement directorate (ED) was (and still is) probing the firm for possible violation of foreign direct investment (FDI) norms in multi-brand retailing. He had been with the company for just over a year.
At that time, a company spokesperson told Techcircle.in there was no connection between Singh's resignation and the ED investigation. He also added that the company had already started looking for Singh's replacement, but nothing had been finalised. "As of now, we can't say whether it will be an internal elevation or we will hire somebody from outside," the spokesperson had said.
Flipkart had earlier (in August 2012) raised an undisclosed amount in its Series D round of funding from existing investors Tiger Global and Accel Partners, as well as from two new investors – MIH (part of the Naspers Group) and ICONIQ Capital. Although the firm did not disclose the deal amount, it was reportedly around $150 million.
Prior to that, it had raised $31 million from Tiger Global Management and Accel Partners, besides a few angel investors across multiple rounds of early-stage funding.
The company is now planning to raise a fresh round of funding before going public, and its much anticipated initial public offering (IPO) is 2-5 years away, according to Sachin Bansal, the co-founder and CEO of the company. While he did not specify the amount, Sachin added that it would be a large round, considering the company has already raised four rounds of funding. He also mentioned that the company is still evaluating options for listing in India or abroad.
---