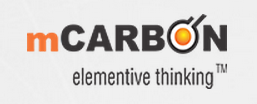 mCarbon Tech Innovation Pvt Ltd, a Noida-based mobile value-added services (VAS) company, has introduced one of its kind USSD gateway (unstructured supplementary services data, a protocol used to communicate with the service provider's computers) on the cloud to ensure fast and easy rollout of interactive services for telecom operators. The company provides an intermediary platform that links content and services to end users and provides subscribers with interactive access to a wide range of value-added services.
The solution, built on the company's Greenroom Platform, is available on the cloud computing platform of Amazon Web Services, enabling telcos to create and deliver new value-added, dialogue-based services to subscribers.
"This is the first time USSD-based services have been deployed on the cloud, completely outside the operator's ecosystem. It will significantly reduce integration time and cost for the operators and simplify interactive communications between users," said Rajesh Razdan, co-founder and director of mCarbon.
mCarbon's USSD gateway connects with the operator network through secure IP links and can be adapted to the specific needs of telecom service providers. The service creation layer offers single access for multiple services (like stock inquiries, balance inquiries, service subscriptions and service cancellations) and such services can be launched within a day as no hardware installation is required for the same. With this technology in place, the company aims to provide access to USSD-based services to millions of customers in Africa and Latin America (for a leading telco group there).
"Our USSD suite is aimed at companies who have established relationships with mobile operators and are ready to use their own delivery channels. It is also an opportunity for individual developers and small companies to try the technology," said Razdan.
mCarbon was founded in early 2008 by Brijmohan Mahendru and Rajesh Razdan, both former employees of Bharti Telesoft. The company has developed Greenroom, a 'network applications store' that enables operators to launch multiple products (in diverse consumer segments including voice, data, SMS, etc.) at reduced time and costs. Products offered include Call Manager (for call scheduling), Call/SMS Filter (TRAI-mandated DND), SMS analyser (analytics on SMS) and Channel 99 (managed WAP magazine).
The firm's key clientele includes leading operators like Airtel, Idea, Vodafone, DoCoMo and MTS, and it claims to be servicing a telecom subscriber base of over 400 million in India. In February 2009, the company raised an undisclosed amount in Series A funding from Canaan Partners.
(Edited by Sanghamitra Mandal)
---