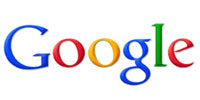 Google Inc agreed to pay to license retailer ratings from online rating service STELLAService as the world's largest Internet search company steps up competition with e-commerce giant Amazon.com Inc.
STELLAService researches customer service quality at online retailers, measuring things like response times and the speed of product returns.
Under the multi-year agreement with Google, STELLAService ratings will appear in online shopping search results and ads alongside retailers that carry the product consumers are trying to track down, said Jordy Leiser, chief executive of STELLAService.
He declined to disclose the specific length of the pact or how much Google is paying for the license.
This is the latest sign of Google's increased focus on e-commerce, an important area of the company's lucrative search business. More shoppers are starting online shopping searches on Amazon.com, the world's largest Internet retailer, putting pressure on Google to respond.
"Google is making a big push in all things commerce," said Leiser. "They need to be the first place people go when they are shopping online."
---