India's broadband user base reached 15.05M in March: TRAI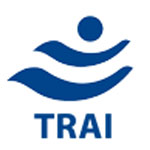 India's broadband subscriber base increased to 15.05 million in March from 15 million in February this year, according to a report released by the Telecom Regulatory Authority of India (TRAI). This means an addition of just 50,000 in the month but better than the previous month when the number of broadband users actually shrank by 10,000 compared with January.
There was a 0.35 per cent growth in March over the previous month (February 2013) and a 9.13 per cent growth over March 2012. This marks a slowdown in growth of new broadband users on an annual basis. The broadband user base had grown 14 per cent in March 2012 over March 11.
The sluggishness can be attributed to rapid mobile data adoption as consumers access Internet more on the go. According to a white paper published by Cisco, smartphones and tablets will consume three times more data on service provider networks than the entire desktop Internet by 2017.
The country is yet to see a significant increase in 3G usage. Such a surge, along with a widening base of 4G users, may push mobile broadband.
Industry estimates peg the number of Internet users in India at around 140-150 million; broadband users comprise a little over 10 per cent of the total netizens in the country.
In terms of broadband service market share among the Internet service providers, the state-run telecom firm BSNL continues to have the lion's share with 66 per cent followed by Bharti Airtel with 9.3 per cent and MTNL with 7.2 per cent; others have 17.5 per cent share. Interestingly, BSNL increased its market share from 64.6 per cent at the end of March 31, 2012 while private telco Bharti lost some share (from 9.9 per cent).
As per the TRAI report, there are 161 broadband service providers in the country. The top five in terms of market share (based on subscriber base) are BSNL with 9.93 million subscriber base, Bharti Airtel with 1.40 million, MTNL with 1.08 million, Hathway (cable television firm) with 0.37 million and You Broadband with 0.31 million.
Comment(s)