Samsung unveils Galaxy S4 mini as Apple gears to launch cheaper iPhone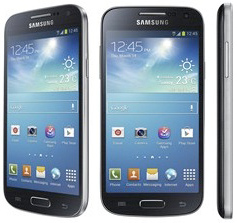 After rumours of the same doing the round (and a pre-launch specs leak), Samsung has finally unveiled a compact version of its bestselling smartphone Galaxy S4. The company claims it has already sold over 10 million units of the device in less than a month of its launch. In comparison with the 5-inch quad-core/octa-core powerhouse S4, Samsung has opted for a dual-core processor and reduced the screen size to 4.3 inches in the S4 mini (the Galaxy S2 also sported a similar screen size).
Specifications
The smartphone has a 4.3-inch qHD Super AMOLED touchscreen display (540x960 pixels resolution), which is 0.7 inches smaller than the 5-inch full HD display of S4, and runs on the latest Android 4.2.2 (Jelly Bean) operating system with Samsung's TouchWiz UI interface. It is powered by a 1.7 GHz dual-core processor (in comparison with a 1.6 GHz octa-core processor in the original S4) and has 1.5 GB of RAM. The internal memory of the device is 8GB (usable memory is approximately 5GB) that can be expanded up to 64 GB with a microSD slot. In contrast, S4 comes with a number of memory options (16, 32 and 64GB).
The smaller brother of S4 has an 8 mega pixel autofocus rear camera with LED Flash that can record full high definition videos (1080p) at 30 frames per second and a 1.9 MP front-facing camera for video calls. The camera also has a number of additional features like Sound & Shot which stores sound and voice together as pictures are taken; Panorama Shot which allows users to photograph the full view of their surroundings; and Story Album which enables users to automatically arrange photos in a smart format. Also, photos taken by the smartphone are automatically gathered and saved according to the user's timeline, geo-tagging information or a specific event.
On the connectivity front, the device has Infrared, Bluetooth 4.0, Wi-Fi (with Wi-Fi direct), Near Field Communication (in the LTE version only), 3G and 4G (depending on the region). It also comes with a micro USB port and a microSD card slot. The device has a 1,900 mAh battery and comes with GPS (with A-GPS support).
Galaxy S4 mini measures 124.6mm x 61.3mm x 8.94mm (making it smaller but thicker than the S4 which is only 7.9 mm thick) and weighs 108 gm. It will be available in white frost and black mist colours.
Additional features
Similar to the Galaxy S4, this one also comes with a number of additional features such as:
Group Play: Allows users to enjoy music, photos, documents and games with those around them without requiring a Wi-Fi or cellular signal.
S Translator: Provides instant translation, using text or voice translation on applications, including e-mail, text message and ChatON.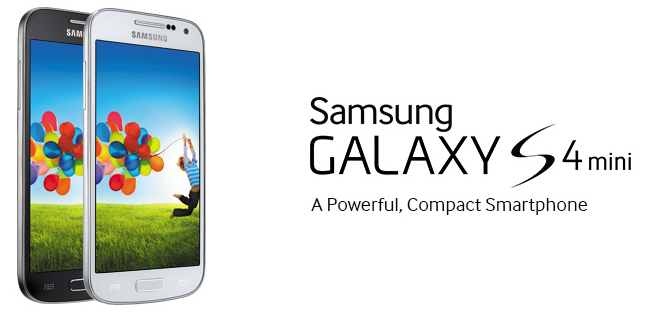 Samsung WatchON: Transforms the S4 into an infrared remote to control your home entertainment systems, including TV, set-top box, DVD player and even air conditioner.
S Travel: Provides travel assistance and information and can also recommend future trips and provide a guide along the way.
S Health: Keeps the users up-to-date with health and well-being information using the new S Health software.
Adapt Display and Adapt Sound: Offers an optimal viewing experience and optimal level and type of sound, which is customised for each type of application depending on the user.
Then there is the Samsung Hub that provides a single entry point for Samsung's contents and services, its instant messaging app ChatON, and a suite of Google apps.
Pricing and availability
The company will be offering the device in a number of versions (3G, 3G dual SIM, and 4G LTE) depending on the market, although which one will finally land up in India is not clear as of now. While the Galaxy S4 was launched for Rs 41,500 late last month, it is now available for Rs 40,299 on a number of e-commerce sites. Comparing the specifications of the S4 with the S4 mini (you can read about the Galaxy S4 in detail here), we feel it will be targeted at the mid-price range segment and should be priced between Rs 20,000-30,000.
Apple launching cheaper iPhone
While the launch of a cheaper version of the S4 is not surprising (the company had done the same with Galaxy S3), what is interesting is that Apple, the biggest competitor of Samsung as of now, is also planning to launch a cheaper version of its iPhone, along with a costly version. If that happens, which is almost a certainty as of now, it could dramatically change the statistics of the smartphone market in India. This is because currently the iPhone is considered to be a luxury that only people with deep pockets can afford, considering its Rs 45,000 starting price. Due to this, many people who actually want to buy an iPhone, opt for a Samsung, Nokia or a HTC instead (we are not talking about the Android lovers who will buy a Samsung anyway).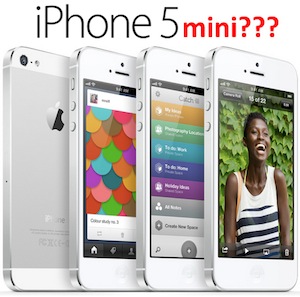 But imagine what will happen if an under Rs 30,000 iPhone pops up—it will completely change the playing field and all those buyers who aspired for an iPhone will now be able to own one. Apart from the Samsungs and the HTCs, it could also spell doom for the Micromaxs and the Karbonns, who are gradually upping their game (from cheap under Rs 10,000 devices) for a bigger share of the mid-priced range smartphone segment in India.
Also, if rumours doing the rounds are to be believed, similar to the Galaxy S4 mini, the cheaper version of the iPhone will be a dual-core device, and will sport an 8 megapixel rear camera. It won't have the look and slimness of the iPhone 5, but will be available in a number of colours (like the iPod touch), which will be a first for Apple, as the company has stuck to black and white colour options to date.
Whether a cheaper iPhone is indeed coming will be clear next month. In the meantime, what is your take on the Galaxy S4 mini? Is it worth a buy? Will you be willing to purchase a cheaper iPhone? What specifications do you desire from it? Share your comments below.
Comment(s)