ShaadiMagic offers online platform for wedding planning; claims 175K vendor listings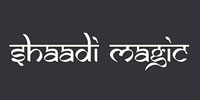 ShaadiMagic.com, an online platform which lists vendors and agencies operating in the wedding services industry, claims to have a listing of 175,000 companies across India.
Launched in April 2011 by siblings Manish & Sameer Grover and run by Delhi-based Shaadi Magic Pvt Ltd, the portal also provides a step-by-step guide to plan and manage weddings. The site features extensive information about trends, styling, beauty, venues, honeymoon planning and more, to help out brides/bridegrooms-to-be and their families.
The portal has listed more than 30 categories for vendor listings such as beauty, wedding wear, caterers, decoration, jewellery, priests, wedding planners, mehndi artists, photographers/videographers, DJs and more. Users can search for vendors either by category or by location (you will find a convenient dropdown list of cities for this purpose). One can also rate and review vendors based on his/her personal experience. According to the company, ShaadiMagic focuses on bridging the gap between buyers and sellers.
"There is no one-stop shop for wedding planning. Since it is an elaborate task, it becomes very difficult for people to plan their weddings without proper guidance. ShaadiMagic seeks to fill this gap," said Manish Grover.
Manish holds an MBA degree in Marketing and an engineering degree in Electronics & Communication while his brother Sameer has an engineering degree in Electronics & Communication.
Although ShaadiMagic does not charge end-users for the service, it charges vendors for listing on the site. Listing fee starts at Rs 5,000 a year and can go up to a few lakhs depending on various factors. The firm also generates revenues through banner ads.
When asked, Manish declined to share revenue details but said, "We have not reached break-even yet. But we are looking to achieve it in the next 12-18 months."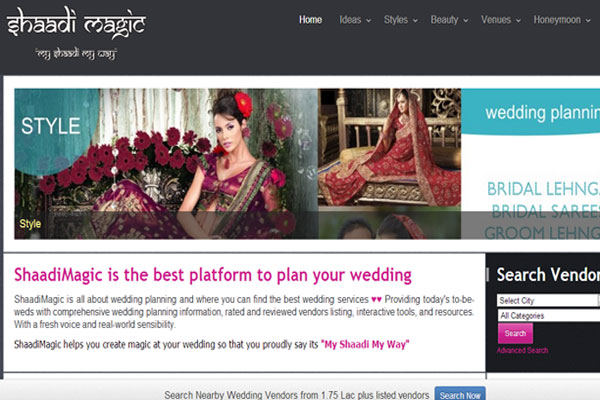 Currently a six-member team, ShaadiMagic has an office in Mumbai as well and it is now building sales teams in all major cities of India. The firm is also looking to expand to global markets in the next 3-5 years.
Bootstrapped till date, the startup is also looking to raise seed funding. "We are looking to get investors on board – those who can add value to our business," said Manish.
Although a niche space, there are a few players operating in the wedding planning segment. It includes sites like BigIndianWedding.com and BollywoodShaadis.com. However, Manish claims that the portal has the largest number of vendor listings and that is the USP of the startup.
According to Manish, the Indian wedding industry is worth $25 billion and is growing at 30 per cent annually. There are more than 10 million online users in this space and the huge internet penetration seen in tier II cities also ensures great opportunity for the startup, he concluded.
(Edited by Sanghamitra Mandal)
Comment(s)