Tanla Solutions revenues down by a third, but net loss shrinks in Q4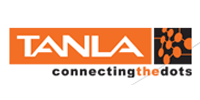 Tanla Solutions Ltd , which offers mobile payment solutions and global credit and debit card connectivity across 30 countries, saw revenues shrink by a third even as it pruned its net loss for the fourth quarter.
The Hyderabad-based company recorded revenues of Rs 29.56 crore for the three months ended March 31, 2013 against Rs 39.76 crore in the year-ago period. Net loss remained high at Rs 59 crore but was much lower than Rs 73.3 crore recorded in Q4 FY12.
On a sequential basis, however, net loss doubled while revenues rose around 20 per cent compared with Rs 24.47 crore in the quarter ended December 31, 2012.
In April the firm said that it is launching a mobile social gaming platform—Gameon—in the current quarter. It is also working on a social music platform for Web, mobiles and Facebook that is slated to be launched in the current fiscal.
In a business realignment move, the firm's carrier payments and platforms business will henceforth be India-centric. The company is merging its subsidiaries in the UK and Singapore with an Indian arm as part of the move.
Founded in 1999 by D Uday Reddy, Tanla provides telecom solutions to mobile operators, handset makers, content aggregators, independent software vendors and media companies across the globe. The company operates in the areas such as voice, video/multimedia messaging service, application/content licensing and mobile payments. It has operations in nine countries, including India and Singapore.
Comment(s)