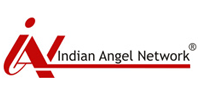 Indian Angel Network (IAN) has partnered with SEED Ventures, a Karachi and London-based investment firm, and Washington DC-based Atlantic Council to introduce a new cross-border business plan competition called Startup Dosti. The initiative will primarily connect entrepreneurs from India, Pakistan and the diaspora community to facilitate collaboration. Also, post the competition, shortlisted entrepreneurs from both the countries will get an opportunity to access markets and mentors from across the border.
Commenting on the development, IAN president Padmaja Ruparel said, "Startup Dosti will interconnect the entrepreneurial communities across India and Pakistan, thus creating a platform for exchange of ideas, mentoring and assistance in accessing both markets. Given the similarities in the market stages in India and Pakistan, entrepreneurs from both countries can now look forward to assisted access to a significantly sized market in their neighbourhood."
The launch of Startup Dosti is held in London today (June 3) and will feature speeches by Andrew Stephenson, MP and chairperson of the All Party Parliamentary Group on Pakistan, and Virendra Sharma, MP and vice-chair of the Indo-British All Party Parliamentary Group, among others.
Indian Angel Network has over 225 members and has funded around 50 startups across sectors like IT, mobile, healthcare and education – both in India and abroad. In 2011, IAN invested over $8 million in 11 startups and last year, this amount increased to $11 million, invested in 17 companies. This year, it has already made two investments – undisclosed amounts in Seattle-based Mobilewalla, a search portal for mobile apps, in February 2013, and Rank Junction Pvt Ltd, an online education company that runs RankJunction.com, a ranking platform for competitive exams.
This is not IAN's first international initiative. Last year, the network launched Venture Engine in Sri Lanka to encourage entrepreneurship and innovation in the country.
(Edited by Sanghamitra Mandal)
---