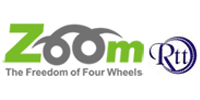 Bangalore-based ZoomCar India Pvt Ltd, which runs a membership-based, self-drive car rental service called Zoom in the city, has raised $30,000 in angel funding from Larry Summers, an American economist and a former director of the United States National Economic Council. As part of the deal, Summers will join the board of advisors.
Summers' investment is in the form of warrants, according to Zoom co-founder and president David Back.
"The money from Summers will directly go to acquiring new vehicles," said Back. "Right now, the single biggest thing that is slowing our growth is the upfront down payment on the vehicles. Right now, we have to put 10-20 per cent of the vehicles' cost upfront. We expect that amount to go down over time as we expand (and so we are issuing bigger vehicle purchase orders). This will reduce capital intensity going forward," he added.
"We have grown from seven vehicles at our launch in late February to 19 vehicles now, and are adding 15-20 more in June with another 30-40 in July. Revenues (per vehicle and total) have grown steadily week on week. Demand is very high – we have been completely booked out every weekend since launch and weekday demand is also robust," said Back.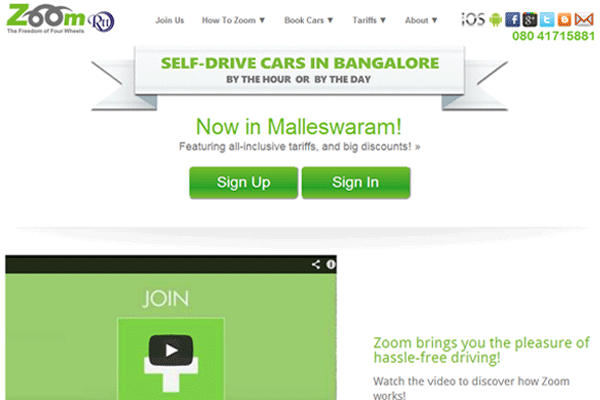 With the current round of investment, Zoom has raised a total of $325,000 till date. The company recently raised over $215,000 from New York-based Empire Angels, a UK-based investor group led by Lady Barbara Judge and a few other angel investors.
Zoom was founded by Back and Greg Moran as a subsidiary of the US-based Zoomcar, Inc. It mainly operates a mix of Ford Figo and Mahindra Scorpio SUVs, and charges customers on hourly or daily basis. It also provides in-car navigation including real-time traffic updates, assistance in locating parking and location-based service apps.
The startup charges Rs 199 per hour and Rs 1,999 for a day's rental for Figo while the charges are Rs 249 and Rs 2,499, respectively, for a Scorpio. For a day-long trip, a customer will be charged Rs 8 per kilometre beyond 200 km for Figo and Rs 12 for Scorpio. These rates cover the entire trip including petrol, insurance, maintenance, roadside assistance and tax.
(Edited by Sanghamitra Mandal)
---