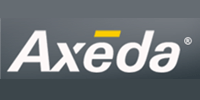 Global IT services major Wipro Ltd has invested $5 million to pick up a minority stake in US-based Axeda Corporation, a provider of cloud-based services and software for managing connected products and delivering machine-to-machine (M2M) applications.
"Wipro's investment in Axeda is driven by the growing demand and interest for M2M solutions across verticals from global customers and partners alike. We find that customers prefer to work with mature partners like Wipro and Axeda who have the capability and experience to plan, build and integrate M2M solutions which are able to demonstrate quick business results," said Anurag Srivastava, CTO of Wipro.
The Wipro and Axeda portfolio is being built and tested in Wipro's M2M Center of Excellence in Bangalore. Assets include an integrated M2M stack, various deployment models and reference applications for telecommunications, health & life sciences, manufacturing, and energy & utility markets.
"We are committed to the continued growth of our joint customer base and the result of this investment will be a faster, more streamlined solution that is benefits-driven and poised to capitalise on rapidly evolving M2M opportunities," said Axeda president Todd DeSisto on the deal.
This is Wipro's second such investment within a month. Last month Wipro said it was investing $30 million in US-based Big Data firm Opera Solutions in lieu of a minority stake.
The latest deal with Axeda marks yet another departure from its previous strategic investments which involved buying majority stake in other companies. This shows the firm is ready to bet on new technology companies or to boost presence in a niche area even with a minority stake.
(Edited by Sanghamitra Mandal)
---