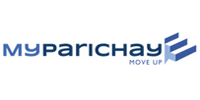 HT Media has revamped its job portal Shine.com integrating few new features from MyParichay, a separate online recruitment solutions firm in which it picked a minority stake recently. It had announced that it will be acquiring in multiple tranches up to 40 per cent stake in MyParichay Services Pvt Ltd, which runs MyParichay.
Shine.com has added a new feature to integrate Facebook in the whole cycle of job application and hiring. As part of this, it has added Shine MyParichay tool bar on the revamped portal which enables job seekers to apply via Facebook without necessarily signing in at Shine.com. This social tool bar will also let users find Facebook friends in the network working at the company who can refer the applicant for the opportunity.
Users can also see a vacancy and refer friends from their network to the company. The whole referral system has been taken as a peg since a lot of hiring is done on the basis of internal referrals.
For recruiters, the tool bar enables them to be able to reach out to the personal networks of their employees, match the skills and requirements to those in the extended network, and use the referral feature to connect with potential candidates. Shine MyParichay also has a new feature for companies in which they can add a 'careers' section on the brand pages of Facebook and interested candidates can directly apply from there. The company claims that all these processes are non-intrusive and won't be visible on the main timeline of the user and the recruiters will get all applications on one single dashboard.
The pilot began some time ago with a few recruiters like Genpact, Quatrro, etc and is now formally being rolled out.
Amit Garg, business head-internet business, HT Media shared that this new solution will help Shine.com increase marketshare. He claimed that the firm gets 9,000-11000 CVs on a daily basis and have a registered database of almost 12 million.
"Our latest survey with candidates suggests that 65 per cent of respondents are more likely to use Facebook over LinkedIn for job search – we now have a product that bridges this opportunity between recruiters and candidates," he added.
Referring to queries on whether this Facebook integration might infringe on the privacy of the users, Garg said that though some users prefer to keep professional and personal social networks separate, the lines are blurring. He also shared that the referral feature is bound to get a lot of attention from applicants since it increases the chances of getting that particular job.
---