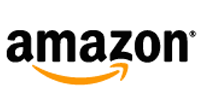 Amazon Seller Services Pvt Ltd, part of the world's largest e-commerce firm Amazon.com, today announced the launch of Amazon's marketplace in India, Amazon.in, and two new seller programmes – Selling on Amazon and Fulfilment by Amazon. The firm is offering pay-as-you-go fulfilment services for merchant partners with no listing fees.
Techcircle.in first reported that Amazon has set the ball rolling for its Indian online marketplace under Amazon.in, starting with logistics operations.
It also appointed Amit Agarwal as the chief of Amazon India. "Our vision is to become a trusted and meaningful sales channel for retailers of all sizes across India, enabling them to succeed and efficiently grow their businesses online," said Agarwal. "With Fulfilment by Amazon, we will do the heavy lifting for the sellers – so that they can focus on core business functions like sourcing and pricing their products," he added.
The move is seen as a precursor to a full-fledged launch of the portal in the wake of regulatory clamps in foreign investment in e-commerce. In contrast, an online marketplace where firms offer a platform for other sellers to showcase and sell their products, does not have any such foreign investment restrictions.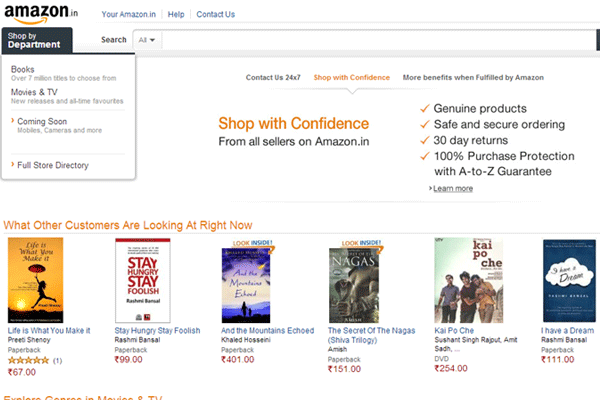 Amazon.in will take on an already crowded online marketplace space, which has marketplace specialist eBay besides a host of Indian firms such as Snapdeal, Tradus and Shopclues, to name a few. Recently, India's largest consumer e-commerce firm Flipkart also integrated a marketplace option with its existing e-shop.
Interestingly, eBay, which recently invested in Snapdeal, also announced a strategic partnership with Snapdeal on Tuesday without giving further details of the partnership.
For Amazon, this is its second e-commerce property in India. In February 2012, it had launched Junglee.com, an India-focused online shopping search site.
"Our vision, at Amazon, is to be earth's most customer-centric company; to build a place where people can come to find and discover virtually anything they want to buy online. With Amazon.in, we endeavour to build that same destination in India by giving customers more of what they want – vast selection, low prices, fast and reliable delivery and a trusted and convenient experience," said Greg Greeley, vice-president of international expansion at Amazon.com.
According to Amazon, customers have the option of using electronic payments and cash on delivery besides 30-day returns and purchase protection provided by Amazon's A-to-Z guarantee. Amazon.in is also accessible on mobile devices.
The firm has started by launching just two product sections – books and movies & TV shows (video products). A message on the site says: Amazon.in will introduce additional categories including mobile phones and cameras in the coming weeks. Amazon.in is offering over 7 million print books across 200-plus categories. It is not offering e-books as yet.
Amazon.in also offers search and preview feature, which allows consumers to see the text inside more than 1.3 million books. This has been coupled with the author and customer reviews sourced from Amazon.com.
In the movies & TV shows store, Amazon.in features a collection of over 12,000 titles in English and Hindi across DVD, Blu-ray, Blu-ray 3D and Video CD formats.
To mark the launch, Amazon.in has a limited period promotion and all customers will enjoy free delivery on orders fulfilled by Amazon. Promotion aside, Amazon.in also offers free delivery for orders above Rs 499. Orders not being fulfilled by Amazon would incur delivery charges as per the seller.
(Edited by Sanghamitra Mandal)
---