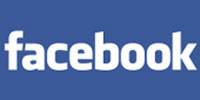 Facebook Inc is eliminating various types of advertisements on its website in an effort to simplify a system that it acknowledged was confusing marketers.
The world's No. 1 social network, which is seeking to revive revenue growth, will still display ads inside users' newsfeeds and on the right-hand side of its web pages. But it will sharply reduce the options marketers can choose for those so-called ad units.
"What we realized is that even though every ad product is really good on its own, the whole is less than the sum of its parts. It should really be simpler," Fidji Simo, a Facebook product manager for ads, said at an event at the company's Menlo Park, California headquarters on Thursday.
The changes will be rolled out over the coming weeks and months. Facebook said the streamlined system would not affect pricing on its ads, but would not comment when asked how the changes could affect overall revenue.
Advertising accounts for 85 per cent of Facebook's revenue, and it is trying to reinvigorate revenue growth following a sharp slowdown early last year.
With consumers increasingly accessing Facebook on mobile devices such as smartphones, Facebook has scrambled to roll out new types of ad formats suited to small mobile screens. Facebook has also begun letting advertisers show ads based on users' Web browsing history and has introduced tools that allow marketers to better measure ad effectiveness.
The company is widely expected to introduce video ads this year, but it made no mention of them at the event on Thursday.
Facebook shares have fallen about 15 per cent so far this year, compared with the Dow Jones industrial average's 14 per cent rise.
As part of the changes, marketers will no longer be asked to choose from a list of 27 different ad units. Instead, marketers will pick from six or seven objectives, such as driving foot traffic to a real-world store or generating "likes" for a company's page.
"Offers" ads for product discount coupons, for example, will no longer be a separate category for online merchants. Instead, a general ad unit will include the link for a coupon.
Merchants with brick and mortar stores will still have a separate "offers" ad unit.
Facebook executives noted that marketers will still be able to select ads that run only on mobile devices or on personal computers.
---