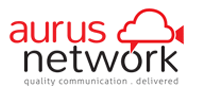 Bangalore-based Aurus Network Infotech Pvt Ltd, which provides a cloud-based platform for video creation, management and distribution in the educational sector, has bagged more than 30 customers since it started operation, a top executive told Techcircle.in.
Founded in 2010 by Piyush Agarwal, an alumnus of IIT Kanpur and Stanford University in the US, Aurus offers a distance education delivery platform called CourseHub, which can capture, manage and deliver classroom teaching as video content. Videos can be viewed live as well as on demand and can be edited by teachers. It does not require a specialised Internet connection (like satellite) and proprietary hardware. The firm claims that the CourseHub can deliver lectures even at low bandwidth and this content can be accessed by anyone, anywhere.
"We are servicing 30 customers and plan to double it by the end of this year," said Agarwal, who is also CEO of the firm. "We see a great demand coming from test preparation centres, higher education institutes and premium schools."
Aurus' USP is that its solution is completely automated and software-based. It requires minimal upfront investment and the rates are affordable, claimed Agarwal. "Also, unlike satellite-based solutions or common video conferencing options, customers are not tied to any specific Internet or hardware provider. Bandwidth can come from any ISP and the hardware required is available off the shelf."
The firm charges clients (educational institutions) on the basis of usage. That is, clients pay for the number of hours for which videos have been recorded and delivered. When a one-hour lecture is recorded at one place and viewed at five other places, it amounts to a total of six hours of usage. The clients, who seek on-premise deployment, need to pay a per-user charge. The price starts at Rs 10 per hour and can go up to Rs 50 per hour depending on the usage.
The firm offers monthly as well as yearly packages to the clients. "There are two kinds of customers. For the first set, the account varies from Rs 20,000 to Rs 1 lakh per month, depending on a number factors, including licenses. For the other set of clients, the price starts at Rs 40,000-50,000 a month and goes up to Rs 1 lakh," Agarwal said.
Aurus sees a lot of opportunities in India for its solution. "Technology is very important to make education accessible to all. Students from all over the country flock to Kota for JEE preparation classes. There is a strong case for making those classes available wherever students are."
"The Indian education sector is at a crucial stage in its growth. It is a strong $80 billion market opportunity for investments and business. This includes content, technology as well as the business of running educational institutions. According to our estimates, we are operating in the addressable market with a size of around $3 billion," Agarwal said.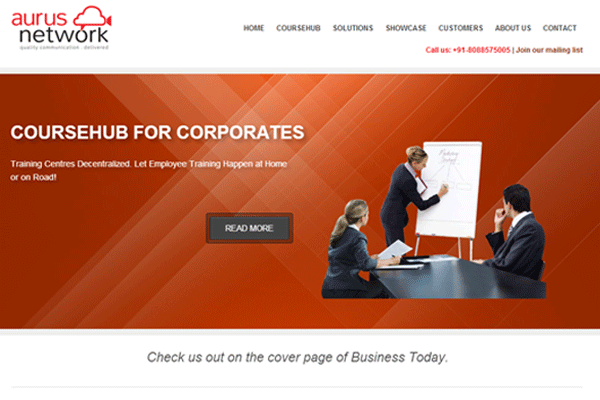 About the challenges the company is facing, Agarwal said, "The parallel sector of test preparation and training is highly fragmented. Keeping the cost of customer acquisition and servicing low is extremely important there. For the mainstream sector, especially the institutes under government control, decision-making and the buying process are long-drawn, which can be a drain on our resources."
Some customers are wary of technology because they have been sold stuff in the name of technology that doesn't really add any value. Another concern in adopting online education is the lack of broadband penetration and bandwidth being low even when Internet is available. "However, we are hopeful of overcoming these challenges as our product is cost-effective and has clear benefits for educators as well as learners, and does not require very high-quality infrastructure ," Agarwal said.
Last September, Aurus had secured an undisclosed fund from Indian Angel Network. Agarwal said the firm was profitable at a small scale before the funding came from Indian Angel Network. "We are not immediately looking to raise funding as we have enough cash to sustain."
The e-learning space is already crowded in India but has been attracting a lot of VC interest for the past two-three years. Many e-learning companies are content creators. One of them is Gurgaon-based Educomp Solutions Ltd, which offers a teacher-led educational content-based solution and follows a business model wherein hardware is also sold along with the content. It provides a host of teaching and learning solutions that includes rich media digital learning materials such as video tutorials and assessments to help students comprehend and internalise abstract learning concepts. It reaches out to more than 33,000 schools across the globe.
"We are not competing with Educomp directly. Our offering is a pure technology play, while theirs is pure content-based. So, the basic offering itself is very different," said Agarwal. "Substitutes are available for delivering distance education in the form of satellite network-based solutions. Other solutions that people compare us with are video-conferencing and web-conferencing solutions. But without a sector-focus, these solutions often offer a lot for features that aren't important to educators and learners," Agarwal said.
(Edited by Joby Puthuparampil Johnson)
---