OML Digital launches city guide app NH7 inTown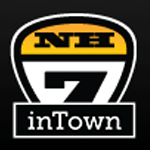 Mumbai-based OML Digital Production Pvt Ltd has launched a mobile and web app called NH7 inTown which can guide people through what is happening in their surroundings.
The company claims that NH7 inTown helps people find everything that's interesting in their city—from gigs to movies, plays, food festivals, workshops, treks and myriad other events.
A free app, NH7 inTown is currently available only in Mumbai. The app is available on iTunes Store and Google Play store.
Using the app, one can find out exclusive, underground brunches and Zombie walks, etc, says the company. The app keeps users updated with their favourite venues. For example, if one's local watering hole is hosting a session on neoclassical art, the app will notify him/her. It will also notify the user if there are special offers or new events at the venues he/she likes. The app will also provide tips on what to try out at a cafeteria.
One can also set reminders for events. The Check-in button in the app helps users find the world of offers, discounts and freebies. It also reminds you about festivals and specials.
Founded in 2009, OML (Only Much Louder) plays at the intersection of three elements—alternative culture, youth and brands. It focuses on reaching the youth market in India through high quality entertainment properties, including music festivals, television and web-based content.
OML works with various brands in the country in conceptualising and executing their marketing and branding strategies aimed at the youth segment. Some of India's pioneering music festivals such as NH7 Weekender and Invasion are promoted by OML. OML's booking arm The Syndicate arranges tours by leading Indian and international artists in India, and has worked with artists such as Lady Gaga, David Guetta, Imogen Heap, Mumford & Sons, Jay Sean, Basement Jaxx, The Prodigy, Asian Dub Foundation, and Laura Marling in India.
OML's production division Babble Fish has also produced television properties such as The Dewarists and MTV Sound Trippin. Its digital arm runs NH7.in, the online hub of indie music and alternative culture in India. OML operates several divisions, including festivals, The Syndicate, Babble Fish Productions, and NH7.
(Edited by Joby Puthuparampil Johnson)
Comment(s)