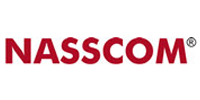 The National Association of Software and Services Companies (NASSCOM) has received 4,000 applications from startups across the country for angel funding and acceleration under its 10,000 start-ups initiative, launched in March this year.
NASSCOM will select around 20-25 startups for angel funding and incubation while another 150 will be chosen for mentoring by its members, programme partners and other industry partners, a release said.
Out of the total number of applications received, about 66 per cent came for web/internet startups, followed by those in the mobile space (24 per cent), cloud (16 per cent) and Big Data (11 per cent). Around 25 per cent of them aim to provide solutions related to education and skill development while 18 per cent applications are from the retail vertical, followed by media (15 per cent) and healthcare (11 per cent).
Close to 23 per cent of the applications are from Bangalore and 20 per cent applicants are from Delhi-NCR. Over 70 per cent of the applications have come from entrepreneurs under the age of 30 and about 15 per cent are women. One in every five applications has been filed from smaller towns.
NASSCOM launched the 10,000 Start-ups Program in March this year, with support from companies like Google, Microsoft and VeriSign. The idea is to incubate 10,000 startups and facilitate funding for those through partnerships with some of the leading incubators/accelerators and angel networks in India. The initiative will also extend support to incubators/funding partners in the form of industry connects and co-working infrastructure, as well as startup kits including hosting credits and other technology & business tools valued at more than $25,000.
In the long run, the move will facilitate over 7,000 startup events like hackathons, investor road shows and best practices workshops across 30 cities. Tech talks and white space discussions will also be held to help young entrepreneurs identify global technology trends and needs.
Other partners of this programme include Chennai Angels, Harvard Angels, Hyderabad Angels, Indian Angel Network, Mumbai Angels, Silicon Valley Bank Accelerators, 91Springboard, IAN Incubator, Kyron, Microsoft Accelerator, TLabs, The Hatch, The Morpheus and Venture Nursery.
NASSCOM started inviting applications for the programme from April 5, 2013, and closed applications on May 30.
According to NASSCOM data, the number of technology startups tripled over the past six years – from 162 in 2006 to current 450. The next 10 years will see a tenfold rise in the number of startups, five times more startup jobs and 20 times more seed funding.
(Edited by Sanghamitra Mandal)
---