Quickstudy provides cloud-based learning management system for education, corporate sectors; what the 'integrated' approach offers?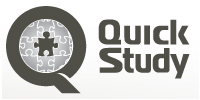 Kochi-based startup Quickstudy, which aims to provide a suite of learning and training services on the cloud, is currently targeting the education (schools) and the BFSI (banking, financial services and insurance) space, as well as individual customers. Its cloud-based learning management system (LMS) was launched in beta last year and the company showcased its product at Techcircle Demo India event, recently held in Bengaluru.
Founded by Azif Saly and Ajay Krishnan in 2012, the startup offers a comprehensive platform, ensuring online content delivery, test assessment, analytics and personalised learning services.
"Quickstudy is different from existing players as it is an open LMS platform. We are not a content player like most other companies in this sector. Instead, we are a platform where users can take tests, monitor performance and learn via the cloud," said co-founder Ajay Krishnan.
Simply put, Quickstudy enables learning through digital media by integrating students, tutors, institutions and content providers on one platform. It works on a freemium model and offers multiple, customised learning packages. As of now, it has three distinct models – administrator model, tutor model and student model. The administrator model is for enterprises and the BFSI space, and also works well for standalone schools. The tutor model, as the name suggests, is relevant for teachers. With its help, teachers can map the entire study lifecycle of a student/group of students and can also create their own questions, tests, etc. In the student model, there is a dashboard which enables one to monitor his/her performance (and that certainly benefits parents). This model also allows students to define their own courses.
The startup's freemium model offers a free package for students including 5 tests and 100 questions, valid for one month. However, the premium package offers unlimited questions, tests and validity. Premium packages are available across various categories such as medical and engineering entrance tests, a package for standard XI-XII and more. "Our solution is not a replacement for offline study, it is a supplement. We are looking to involve teachers with incentives. Once the teachers come on board, more students and parents will feel comfortable and try the solution," added Krishnan.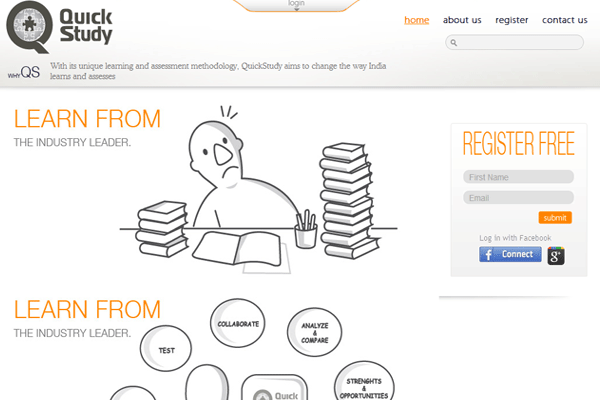 According to him, the startup is looking at multiple revenue models such as revenue-sharing with content players, tying up its services with semester programmes and charging schools for the same, developing a white label solution for corporate houses and more. It is targeting the next academic session which will start soon and will be kicking off with the XI-XII package. In the next one year, the company plans to add courses covering VI-XII standards and will eventually cater to the entire K-12 segment. "We will also add other entrance tests like NLS, JEE and state-level entrance exams," said Krishnan.
The firm is initially targeting the state of Kerala as it has a state-level content player on board, which will be relevant for Kerala schools.
Krishnan also added that Quickstudy is a lean startup and currently, costs are not too high. The initial model is ready and it wants to test the product in schools first. Therefore, the company is not actively scouting for funds.
Although the online education market is pretty crowded, Krishnan felt that Quickstudy comes with a different kind of offering as it is a cloud-based platform that can be used by schools and corporate houses alike. The founders also hope to crack the e-learning market with their 'open, democratised' solution.
(Edited by Sanghamitra Mandal)
Comment(s)