Sequoia-backed location-based mobile advertising firm AdNear moves its base to Singapore from India
AdNear Pte Ltd , a location-based mobile advertising firm, has moved its base to Singapore from India. It was earlier headquartered in Bangalore.
"Singapore is an established and perfect hub to expand in SEA (Southeast Asia) markets. Also, currently our focus markets are India, SEA and ANZ (Australia and New Zealand). For India, we already have a sales team in Mumbai; for the other two markets, it makes sense for us to have the headquarters in Singapore," Anil Mathews, CEO and founder of AdNear told to Techcircle.in. Singapore is the favourable region for the company in terms of corporate structure also, he said. The move was first reported by Techinasia.
In November last year, AdNear raised Rs 35 crore ($6.3 million) in Series A funding from Sequoia Capital and Canaan Partners to support the company's expansion plans across the Asia-Pacific region and also to expand the team.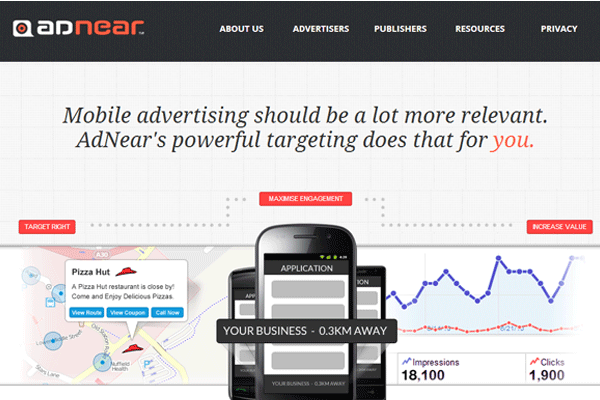 In an interview with Techcircle.in, Mathews said the fund will be mostly used to expand the firm's operations in other Asia-Pacific countries as the market in India is not as mature as countries such as Australia. He said the firm is planning to open two sales offices in Mumbai and Delhi, and another one in Australia.
AdNear was founded by Mathews back in 2009. The company's advertising platform is built on a proprietary hybrid geo-location platform, which helps provide location awareness on mobile phones without GPS or operator assistance. The company is servicing clients in India, Singapore, Australia and other Asia-Pacific countries. Its key clients include brands and advertisers such as Toyota, Titan, Ford, PizzaHut, Samsung, Nokia and Airtel.
The company leverages real-time geo-location, combined with consumer behaviour, to target relevant users within a geo-fence. As a result, advertisers are able to reach a massive audience, based on where people are located or what's actually near them. All ads are displayed within premium mobile apps and ensure further engagement as users can find their way to the advertised stores, use coupons, call the businesses and so on.
(Edited by Joby Puthuparampil Johnson)
Comment(s)