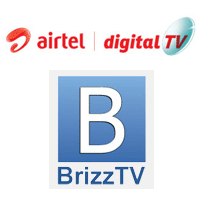 BrizzTV Media Lab Pvt Ltd, a digital media startup that brings web content onto the television screen without internet connectivity, has partnered with Airtel DTH to enable viewers to watch premium movies for free on a reduced screen space without any commercial break. However, viewers can opt out of it and go back to full-screen viewing by paying the standard subscription.
BrizzTV's TV ad-tech platform, called Freemium TV, also enables broadcasters to run ads and TV commercials on the remaining part of the screen while a movie is playing. These ads are designed in a way so that they don't disrupt one's movie-viewing experience. The ads will be sourced and fed directly to the TV network from the web without an intermediary, and can be changed or replaced any time.These ads can be controlled and monetised from the web itself.
"This platform is available on Channel No. 155 (now called Free Movies) on Airtel DTH and enables brands to connect and engage with millions of subscribers," said Jitendra Jagadev, co-founder and COO of BrizzTV. "Here, it is a 'pay-if-you-want' model where viewers pay only if they want to watch a movie full screen. BrizzTV and Airtel DTH will share the ad revenues," he added.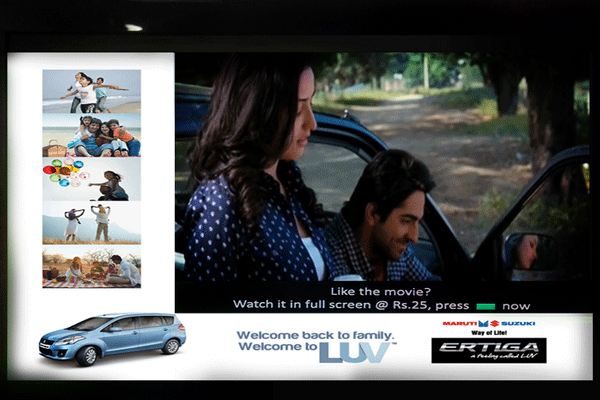 As per the current format, if you are not a subscriber of premium channels, you can only see a blank screen. But in this freemium model, viewers can watch movies for free, but on a reduced screen. While the free movie will be available in a 3/4 screen, allowing space for advertisements, customers can view the movie full-screen by sending the SMS BOOK < 155 > to 54325 or by dialling 12150 from their registered telephone number (RTN).
Set up in May 2010 by Amarendra Sahu (CEO), Jitendra Jagadev (COO) and Krishnan Varadarajan (CTO), BrizzTV has recently bagged the NABARD Award 2012 for rural innovation for its iExam platform, which provides exam content on a TV screen in real time without the internet connectivity. As of now, it is only available on Airtel's DTH platform, but will soon be available on other platforms. The company also raised an undisclosed amount from Ojas Venture Partners in February last year.
In November 2012, the firm developed a solution that allows viewers to update social media accounts on normal TV screen while watching programmes.
(Edited by Sanghamitra Mandal)
---