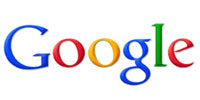 Google India has introduced a new ad format called product listing ads to enhance one's shopping experience and highlight merchants' offerings even more. These ads will appear when one generates shopping-related queries on Google.co.in and display such features as product images, pricing and so on.
However, when we searched for Samsung mobile or women's apparel late in the evening, no such ads appeared.
Interestingly, a merchant opting for product listing ads will be charged only when a user clicks on the ad. "Clicks on Product Listing Ads are charged on a cost-per-click (CPC) basis, according to Google's official blog. To create an ad, a merchant will require an AdWords account, as well as a merchant centre account. These ads will be initially placed on the right-hand side of the search results page above text ads and these will be labelled as 'sponsored', according to a Google statement.
"Product listing ads allow merchants to promote their products on Google shopping and create a more engaging user experience," its blog reads. Simply put, in a fiercely competitive market, these news ads on Google may help both online and offline merchants in India to scale their businesses.
Recently, Google Inc agreed to pay to license retailer ratings from online rating service STELLAService as the world's largest internet search company steps up competition with e-commerce giant Amazon.com Inc. STELLAService researches customer service quality at online retailers, measuring things like response times and the speed of product returns.
(Edited by Sanghamitra Mandal)
---