Mobile publishing platform MobStac partners with video advertising network Vdopia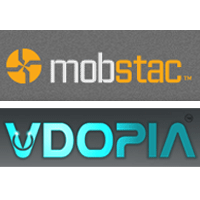 Bangalore-based Mobile Motion Technologies which offers a mobile publishing platform MobStac, has partnered with California-headquartered Vdopia Inc, a video advertising network founded by India-born entrepreneurs. The partnership will enable businesses and publishers to mobilise digital properties and monetise video content across mobile and tablet devices, according to a company statement.
"Mobile video consumption is growing at a breakneck pace and video advertising provides a huge monetising opportunity for publishers and media companies using MobStac," said Sharat Potharaju, CEO and co-founder of MobStac.
Put simply, the businesses using the MobStac platform will have access to brands that wish to advertise on video content through Vdopia's network and Vdopia users such as NDTV.com, BigFlix.com and Zapak.com will be able to use the MobStac mobile cloud to establish their mobile presence.
"We are happy to announce this association between Vdopia and MobStac, which will enable premium ad serving through Vdopia's patented technology to more than 6,000 publishers across 40 countries who are under MobStac's umbrella," said Nikunj Arora, manager, business development - India, Vdopia.
Vdopia was set up in 2008 by Stanford and IIT graduates Chhavi Upadhyay, Srikanth Kakani and Saurabh Bhatia. In an exclusive interview with Techcircle.in, Preetesh Chouhan, VP-APAC region of Vdopia, said mobile TV as a platform is yet to get lapped up by advertisers in a big way, but 2013 will be the year when advertisers will surely recognise its importance. The company raised $3.4 million in private offering from a single unnamed investor in December last year. It also secured $4 million from Nexus Venture Partners in October 2009.
MobStac recently launched an application programming interface (API) platform that enables Web developers to build and manage mobile Websites and apps for their customers.
The company raised an undisclosed round of funding from Accel Partners and Mumbai Angels in November 2011.The company claims it is serving more than 2,000 customers in more than 40 countries in 12 languages. In September last year, search engine giant Google had announced a partnership with MobStac to drive adoption of mobile platform among media and publishing firms.
(Edited by Joby Puthuparampil Johnson)
Comment(s)