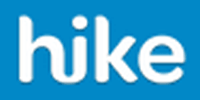 Bharti SoftBank, a joint venture between Japan's SoftBank and Bharti Enterprises, is further upping the game with new features launched on its messaging app Hike. Talking to Techcircle.in, Kavin Bharti Mittal, BSB's head of strategy & new product development, said that the app, which crossed 5 million downloads a couple of months ago, has reached close to a billion messages a month.
"Although I can't share the exact numbers yet, we are way past the 5 million mark in terms of downloads," added Mittal. He also shared that more than 50 per cent people of this user base are weekly active users.
Hike is a P2P free messaging app available on the Android, iOS, Windows, Symbian-40 operating systems and BB7. It has now launched an app for BB5 OS, presumably to reach out to more users.
The new features on Hike include push to talk (which can send instant voice messages for a maximum duration of six minutes); stickers of different emoticons & characters; revised privacy settings, so that only people belonging to 'circle of friends' can see when the user was last online; hike-to-offline where the app will notify the message sender if the recipient is offline and also ask the sender if he/she wants to send it as an SMS; you can further choose if you want to send it as a Hike SMS or an operator SMS. The app has also added support for several new languages including Spanish, French, Russian and Portuguese.
So what is actually new for a Hike user as most of the features like stickers and push-to-talk are available in one messaging app or the other? According to Mittal, the privacy feature is a new addition while the Hike-to-offline feature is really a differentiator.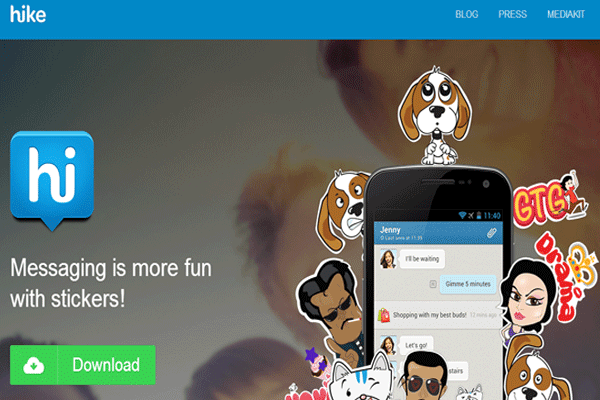 Hike originally uses both data and SMS to deliver messages. One of its key features is that those who don't have Hike on their phones can still receive an IM as an SMS. Mittal shared that this Hike-to-SMS feature is a key reason behind the huge popularity of the app. "Out of the total messages sent via Hike, 27 per cent is Hike-to-SMS and 73 per cent is Hike-to-Hike," he added.
Of late, the market for instant messaging apps has become highly competitive. With WeChat upping the ante through aggressive marketing and WhatsApp already enjoying a first-mover advantage, it is really difficult for new players to convert users from one app to another (and a new one at that). At times, it has got more to do with the comfort, convenience and familiarity one enjoys while using the 'old' app, and value-added features of one or the other do not trigger user preference. So how does Hike plan to make users switch from other best-seller messaging apps?
"We target young people or the set of people who are often called 'tweens'. They are more open to switching apps or using multiple apps – so they are our target demography as of now," said Mittal.
He also said that Hike would be always free and the startup is going to be extremely choosy about the display ads as well. The company would look at other revenue streams but for that, it is waiting to reach a critical mass of 10 million users.
"We may look at 10-15 monetisation routes and then narrow down to 2-3, but we will wait till we reach at least 10 million users, which we are targeting by end of this year," noted Mittal.
Hike will also come up with more updates in the near future. The BB10 app is going to be launched in a couple of months and it is also to partner with telcos for bundling the app with data packs/services. "We are working closely with Airtel, Idea and Vodafone on this," said Mittal.
(Edited by Sanghamitra Mandal)
---