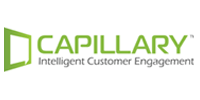 Cloud-based CRM and software as a service (SaaS) company Capillary Technologies Pvt Ltd is using a significant part of the funds it raised last year from its venture capital investors to expand overseas. This is part of the company's strategy to boost its revenue mix to international markets, a top company executive told Techcircle.in.
Aneesh Reddy, CEO of Capillary Technologies, said, "The contribution of international geographies to the revenue was 10-15 per cent last year (FY12) and now it is 50 per cent (end of FY13). We aim to make it 70 per cent by end of this financial year (by March 2014)."
The strategy is anchored with better market opportunities and higher margins in the western part of the world for the business proposition of Capillary. The company caters primarily to the clients in the retail market with 40 per cent revenues from apparel, fashion and shoes, 30 per cent from food retail, 20 per cent from white goods and electronics and remaining 10 per cent from pharmacies and hypermarkets which is a growing and relatively new segment.
It is into cloud-based software solutions that help retailers engage with customers through mobile, social and in-store channels. Capillary's cloud-based platform is used by more than 100 brands with presence in 10,000 stores spread across Southeast Asia, Greater China, the Middle East, South Africa, India, the UK and the US.
Capillary's customers include Pizza Hut, Puma, United Colors of Benetton, Mothercare, Robinsons, Store21, Sunglass Hut and Nike. Other players that Capillary competes with are SAP, Oracle, Salesforce.com and a range of smaller players such as Mobiquest.
The Bangalore-based firm was set up in August 2008 by IIT Kharagpur alumni Reddy, Krishna Mehra (VP – products and services) and Ajay Modani (VP – operations). Incubated by IIT Kharagpur with a soft loan of Rs 15 lakh, Capillary raised its first round of angel funding from Harminder Sahni, Naresh Malhotra and Qualcomm ($100,000 as the winner of QPrize).
In January 2011, it raised a second round from Sahni and Malhotra besides new investors Rajan Anandan and Venkat Tadanki, along with a few others. The company had paid back the incubation loan to IIT Kharagpur in February 2011, after it became profitable in mid-2010.
In September last year, Capillary raised $15.5 million in Series A round of venture funding from Sequoia Capital and Norwest Venture Partners (NVP) while existing investor Qualcomm Ventures also took part in the round. This was one of the single-largest Series A funding rounds for a tech firm in recent times, as per data collated by VCCEdge the financial research platform of VCCircle.
While the company has already used a third of this funding, it will be deploying the rest by December 2014. Capillary currently has more than 200 employees (including around 40 in international offices).
Elaborating on the expansion in international markets, Reddy said, "We have plans to set up product development, sales and marketing teams in the US to increase penetration in the market. But seeing a very strong demand for our solutions in the eastern side of the world, we do not have any plans to move our headquarters to the US for now. We already have many industry experts on board in various geographies to lead our teams in these markets and will continue to have more in coming months."
(Edited by Joby Puthuparampil Johnson)
---