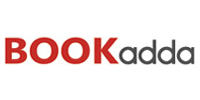 Penguin India, one of the largest publishers of English books in the country, has unveiled short and digital-only literary pieces called 'e-singles' for android devices. These are byte-sized stories which can be completed in an hour or two and will cost as little as Rs 25-Rs 50. Penguin will initially come up with 47 e-single titles and later on, will expand its offerings with poetry, short non-fictions and plays, according to Penguin's official page. The e-singles titles can be purchased from Flipkart and Google Books.
In a separate development, online book seller Bookadda.com, which is owned and run by Delhi-based Ishita Technologies Pvt Ltd, has added the feature of Google Preview to around 5 lakh books available on the site. This feature enables readers to preview a book's content before making a purchase. Backed by Aarin Capital Partners, a venture capital fund founded by former Infosys director TV Mohandas Pai and Manipal Education and Medical Group CEO Ranjan Ramdas Pai, Bookadda claims to have around 1 crore titles on its site and says that it ships to around 3,500 locations in India.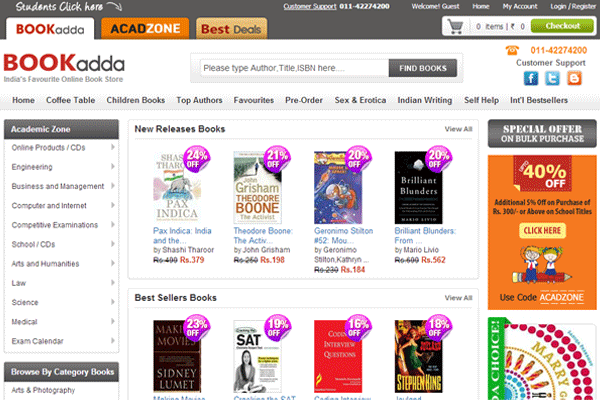 The e-book market seems to be thriving in India, according to an independent study. Indians have bought nearly $1 billion worth of e-books in 2012 and it will increase up to $ 6.5 billion by 2017. Recently, the world's largest e-commerce firm Amazon.com launched its Kindle tablets and e-book readers in India. It also launched its marketplace in India at Amazon.in with two product sections – books and movies & TV shows. In the books' section, it is offering over 7 million books across 200-plus categories.
Search giant Google also introduced its 'Books' section to the Indian market in February this year. It offers around 4 million titles including 'thousands of books' by Indian authors. Besides Amazon and Google, Landmark, a TATA enterprise that started in 1987 as a books and music store, launched an e-book section on its site in September 2012. E-commerce biggie Flipkart also came up with its e-book store in November last year.
(Edited by Sanghamitra Mandal)
---