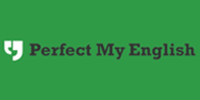 Delhi-based startup PerfectMyEnglish Services Pvt Ltd, which has developed a web platform to help users improve their English language skills and also launched a free android app for learning English a few months ago, will soon come up with PerfectMyEnglish – Voice, a VoIP-based spoken English course that can be accessed via mobile phones. Since VoIP services ensure seamless voice-based communications between a teacher and a student, pronunciation training gets customised and hassle-free, the company claims.
"This service will allow users to interact with our professional trainers on a one-to-one basis during mutually agreed time slots," co-founder and CEO Sahil Sethi told Techcircle.in. The new service will hit the market by July this year and one has to pay Rs 1,400-Rs 1,800 per month for the training.
However, for the spoken English lessons, a user won't require internet access, which means one can use even a basic feature phone for the course. The upcoming 'voice' service can also be leveraged by users when something important is lined up (say, an interview or a competitive exam). But one needs to pay extra for that 'additional' coaching.
As for target market, the startup is eyeing people who want to learn intermediate or advanced English, especially the professionals who are keen to learn advanced English for interviews and business communication.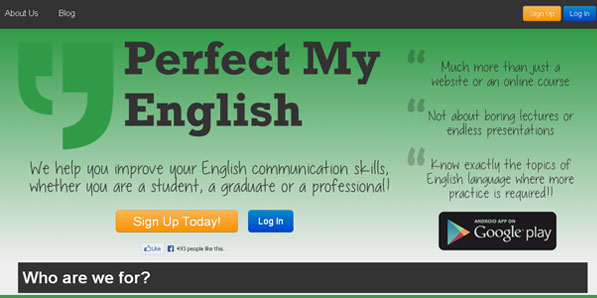 PerfectMyEnglish was founded last April by the foursome – Sahil Sethi, Rohit Taneja, Shikhar Sethi and Abhimanyu Jhajharia. The concept was pitched during a StartupWeekend in Delhi – those 54-hour events where people can meet, form teams and launch startups. While Sahil holds a bachelor's degree in Computer Science from Royal Holloway, University of London, Taneja is an IIT Delhi graduate in Electrical Engineering. Shikhar and Jhajharia hold degrees in Computer Science from the Birla Institute of Technology & Science (Dubai campus).
Asked what differentiates the startup from other mobile and web apps for learning English, Sahil said, "Our method identifies a user's skill level through quizzes, ensures personalised learning and provides feedback. We also provide successive quizzes above the current learning curve (adaptive learning algorithm) to the users. User can also re-access their performance from time to time with the help of graphs and pie charts.
Till date, there have been 4,700 sign-ups on the website and 7,500 downloads for its android app, according to the startup. As per Google Pay, the app has been downloaded 10,000-50,000 times in the past 30 days. And the average rating given by users is 4.7 out of 5. Although the android app is free for users, the startup will come up with a paid iOS app by the middle of July this year and that could be priced at Rs 199.
Sahil also shared that more than 25 per cent of users are from outside India and the second biggest customer base is in the Philippines.
As of now, the company is eyeing three revenue channels – PerfectMyEnglish – Voice, business subscriber model and corporate spoken English skills training.
While the VoIP-based spoken English course is a B2C product, the other two solutions cater to the B2B segment and these are already in the market. The 'business subscriber' model is used for training & recruitment purposes where businesses can leverage its platform to test the language proficiency of candidates/employees. Simply put, candidates take tests on the enterprise cloud platform of the company and the startup has already bagged contracts from two companies.
The corporate spoken English skills training includes group training sessions for corporates via phone and again, the company has two clients in this space.
Bootstrapped till date, the startup is now looking to raise funds to the tune of Rs 1 crore. "We were one of the selected startups for India Internet Day held in Delhi and after that, we have been approached by many angel investors. So we are expecting to secure some funding very soon," said Sahil.
Would you like to improve your English or use the B2B solutions to enhance the overall communication skill of your organisation? Share your comments below.
(Edited by Sanghamitra Mandal)
---