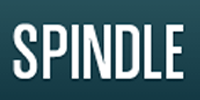 Micro-blogging site Twitter has acquired Boston-based startup Spindle, a local search engine owned by Spindle Labs Inc, for an undisclosed amount. Founded in 2011 by former Microsoft engineers, the application uses mobile devices and social networks to ensure smart and quick local search. Using social networks, time and location, Spindle will show you places you may want to visit such as stores, eateries, exhibitions and other points of interest.
"We've spent the past two-and-a-half years building a product that helps you answer the question: What's happening nearby right now? Every time we've experimented and looked beyond local discovery, we've been amazed by the breadth and quality of content shared on Twitter. By joining forces with Twitter, we can do so much more to help you find interesting, timely and useful information about what's happening around you," read Spindle's official blog.
Post the acquisition, the Spindle team will relocate to San Francisco and join the Twitter team there.
In November last year, Spindle raised $2.3 million in venture funding. The startup is backed by Raman Narayanan, a top executive of Microsoft, as well as Polaris Ventures, Silicon Valley-based VC firm Greylock Partners, Lerer Ventures, SV Angel, Atlas Ventures, Broad Beach Ventures, Project 11 and Ray Ozzie.
In April this year, Twitter acquired Australia-based We Are Hunted, a music streaming startup, for an undisclosed amount. Prior to that, Twitter also acquired advertising analytics company Bluefin Labs.
(Edited by Sanghamitra Mandal)
---