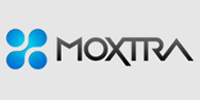 Silicon Valley based Moxtra Inc., which provides a mobile-centric social collection and collaboration application to help users organise documents, photos, videos and drawings in project binders, has seen more than 10,000 downloads since its beta launch in Android platform last week.
A Techcirle.in DEMO India company, Moxtra's app enables users to collect any type of digital content, access remote files on desktops, personalise content with voice and share content publicly on social media or collaborate selectively. In addition, Moxtra extends the capability of Evernote and Dropbox apps, claims the company.
A nicely-designed app, Moxtra has an attractive and easy-to-use interface compared with Evernote or Dropbox. Once you login, you will be directed to the homepage which contains a few default project binders. You can also create a new binder. Each binder contains pages and you can add photos, pictures, videos, web pages, receipts, email attachments, blank pages, etc by tapping the key provided on the bottom of the page. You can also write captions and add comments on each document. There is a 'record' button on the top right corner, using which you can record your voice and the voiceover can be added to the documents. It is basically meant for those who create projects that can be explained through voiceover. This app also enables you to doodle on each document you add to the binder. In addition, you can share the projects with your friends. However, this feature is not currently available on the Android version.
Moxtra was founded in January this year by Subrah S Iyar, co-founder of WebEx, an on-demand collaboration, online meeting and web conferencing solutions firm which was acquired by Cisco for $3.2 billion in 2007. In March, Moxtra opened a product development centre in Bangalore. It will also provide technical and customer support from this office.
A free app, Moxtra initially launched the iOS version which was upgraded with a few more features recently. The firm said Windows and BlackBerry expansions are in the pipeline. The app is available in 18 foreign languages—Chinese, Danish, Dutch, English, Finnish, French, German, Indonesian, Italian, Japanese, Korean, Portuguese, Russian, Spanish, Swedish, Thai, Turkish and Vietnamese.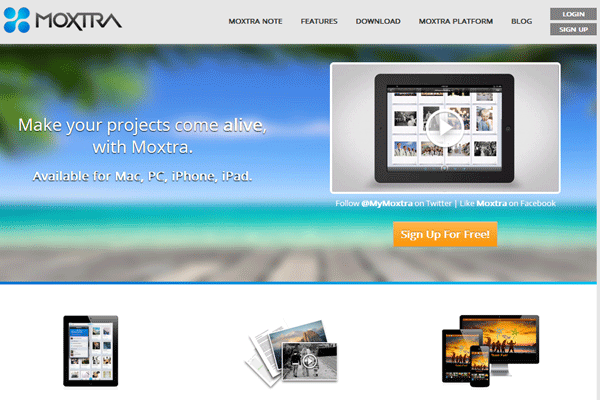 Talking about competition, Kiran Batar, VP, Moxtra, said, "There are a number of players in both the personal and corporate collaboration and digital management space. Each is focussing on a particular domain—either personal or enterprise. Moxtra is one of a few players in this emerging space and bridges the gap between these two worlds so that users have the ability to easily transition from one domain to another. Thus, Moxtra is looking to create an app platform that will help users manage their digital content that they create in all spheres of their life."
Although Moxtra claims that it is not facing direct competition in this sector, Evernote and Dropbox are among the prominent players who have been providing similar apps. Evernote helps you remember everything across all the devices you use—you can stay organised and save your ideas; it also lets you take notes, capture photos, create to-do lists, record voice reminders and makes these notes completely searchable. It has already started monetisation by providing a freemium model. The Android Play Store shows that Evernote has registered 10 million-50 million downloads so far. The app's iOS version is also available. So, the actual number of downloads will be much higher.
Dropbox, another free app, lets you access all your photos, docs and videos anywhere. With Dropbox on your computer/mobile, any file you save to your Dropbox will automatically be saved to all your computers, phones and the Dropbox website. You can also read your documents or flip through your albums when you are outside your home. It also enables you to save photos or videos to your Dropbox and share them with friends in just a couple taps. This app has also registered between 10 million-50 million downloads in Android Play Store so far. It is also providing a freemium model.
"Moxtra provides users the simplicity of having everything organised in one place," Batar said. "Users can collect their essential digital content from Dropbox, remote desktop, camera roll, etc or take a photo or video, and add those to their Moxtra binder. They can see the content as if on a paper and there is no need to open each file. The content is automatically and attractively displayed," Batar said.
"We are looking to build a good user base before introducing the premium versions of the app," Batar said when asked about monetisation plans.
Bootstrapped till date, Moxtra has a 25-member team. The firm is not looking to raise funding in the immediate future.
According to Batar, the global paid apps industry registered an 11 per cent increase in downloads in the first quarter of 2013, compared with 2012 entirely. "It translates to total revenue of $2.2 billion. As people around the world become increasingly more reliant on mobile devices, the app market continues to grow. Besides, new research from market analyst firm Canalys shows that the top four app stores hit 13.4 billion downloads worldwide in the first quarter of 2013," Batar said.
(Edited by Joby Puthuparampil Johnson)
---