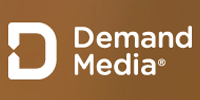 Demand Media, the owner of content websites eHow, Livestrong and Cracked, said on Monday it had acquired the e-commerce marketplace Society6 for $94 million in cash and stock as the company diversifies its business model.
Society6 marks Demand's first real foray into e-commerce. With a community of about 300,000 members, Society6 helps artists sell their goods such as iPhone cases, T-shirts and prints directly to consumers.
For example, an artist belonging to Society6 uploads an image of a product. Once a purchase is made, Society6 gives the order to an external manufacturer and shipper who then sends it to the buyer. Founded four years ago in Los Angeles, Society6 reported about $15 million in revenue and $4 million in operating income in 2012.
Also on Monday, Demand said it had revised down its second-quarter forecast due to a reduction in search engine referral traffic. Revenue is expected to be in the range of $100 million to $101 million compared with the previous range of $105 million to $107 million.
Demand has been a closely watched experiment on how content is inexpensively created and distributed. Freelancers paid by Demand write articles and produce videos to appear at the top of Internet search results that in turn generate advertising.
Founded in 2006, Demand has became known as a source of "quick-hit" articles and videos on subjects like summertime dangers for pets.
The company has faced challenges over the past few years because of its reliance on Google. The search engine giant has been steadily making changes to its algorithm with the aim of weeding out content it considers to be of low quality.
During the first quarter, approximately 40 per cent of Demand's total revenue was derived from advertising arrangements with Google.
Over the past several months, Demand has been moving to vary its revenue base to lessen its reliance on advertising - and Google. The company, for instance, acquired Creativebug in March, a network of artists who produce how-to videos on crafting skills, such as knitting and making jewelry. The videos are accessed by subscription.
"We really started looking at these models late last year," Rosenblatt said about subscription and e-commerce sites. "We stuck our toe in the water with Creativebug."
Demand has launched other paid initiates including one at eHow that matches people looking for expert advice in real-time and a weight loss program at Livestrong.
Demand owns a registrar business that sells top level generic Internet domain names like ".actor," and ".social." Earlier this year it announced plans to separate that division in a spinoff.
Shares of Demand, which closed at $8.17 on Monday, have fallen nearly 20 per cent over the past 12 months.
---