Online restaurant reservation platform TableGrabber expands to South America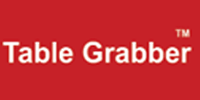 Delhi-based TableGrabber Pvt Ltd, which offers online restaurant reservation and status updates in real time via its website TableGrabber.com, has entered the South American market by opening an office in Rio de Janeiro in Brazil, its co-founder told Techcircle.in.
TableGrabber, which claims to have more than 400 hotel clients across Delhi, Mumbai and Bangalore in India for the online reservation service, is also opening another office in Santiago in Chile in July this year. The firm has already developed a native language-based Website for Brazil, said Pawan Marwaha, co-founder and 'chief grabber' at TableGrabber.
"We have had some previous experience in South America and realised that it has a huge untapped potential. Additionally, eating out culture is big in Brazil," Marwaha said, adding that, "Santiago is a cosmopolitan city and has plenty of dining options. Eating out is quite popular in this part of the world."
How will you manage customers in the South American market as they don't speak English? "To overcome this problem, we have recruited employees who speak the native language in these markets," Marwaha said.
The company continues to hire local people in these markets to overcome the language barrier. "We are scaling up our operations and are hiring aggressively in these markets," he noted.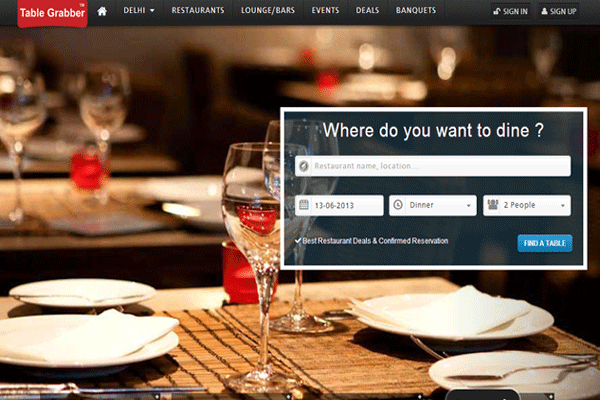 According to Marwaha, TableGrabber has already identified a few prospective clients in Brazil. "Our local team is in touch with some marquee restaurants and night clubs in the country," he said.
Asked about the traction it is expecting in Brazil, Marwaha said the country has a very vibrant and outgoing culture and it expects early adoption for its native language-based Website.
Set up in July 2012 by a group of graduates from the US-based Cornell University, Harvard University and Massachusetts Institute of Technology (MIT), the startup enables users to book tables for free. They can also take advantage of exclusive deals and offers by making reservations through TableGrabber.
TableGrabber charges a small monthly fee from restaurants for listing on the site. In addition, restaurants need to pay a small commission on every reservation generated through the TableGrabber site. The firm is also planning to expand its services in other metro cities in India in the coming months.
But how does it work? While diners can search for restaurants, make instant reservations and opt for exclusive deals and discounts, hotels and restaurants can manage their reservations and guest lists with the help of the company's electronic reservation diary (ERD). The ERD records all bookings made by diners and checks for table availability at restaurants in real time. The startup also provides backend software for restaurants to digitise their reservation process, which allows them to confirm reservations in real time. Additionally, it provides a CRM system to its clients for tracking guests' history and preferences.
(Edited by Joby Puthuparampil Johnson)
Comment(s)