Trutech introduces gesture-controlled system to run devices; how it helps enterprises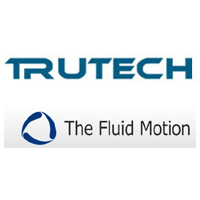 Mumbai-based Trutech Webs Pvt Ltd, an IT startup providing software solutions for enterprises, has developed Fluid Motion, an interactive platform that enable users to operate computers with hand gestures alone.
Founded in 2009 by siblings Raghav (managing director) and Abhinav Aggarwal (chief executive), Trutech's platform allows users to run a computer/laptop without the help of any external device like mouse or touchpad. One can skim through PowerPoint presentations, navigate through Google maps, switch between windows, explore a 3D image or surf the internet, using only hand signs.
The company won the second runner-up title at the recently concluded Microsoft BizSpark event held in Bangalore. Interestingly, Raghav left IIM Ahmedabad before getting a degree while his younger brother Abhinav has deferred admission to an MBA programme at the Indian School of Business in Hyderabad. The duo also won the TechCrunch Disrupt Hackathon in New York in 2012.
"The Fluid Motion is an innovative concept that also allows you to seamlessly interact with your retail display, using only your hands. Our solution was recently used by Rolls Royce, so that customers could browse through different models and even configure their own model," said Abhinav.
According to him, it is a simple and intuitive application, essentially meant for enterprises, corporate houses, etc., to do presentations without touching the device. The system includes software and a camera. Once it is installed, users can navigate through pages, open and close them, select text, zoom in/out and explore the entire browser using hand signs. Simply put, a user's hands act as the electronic mouse in this case and one must be within a radius of 15 metres to operate the device through hand gestures.
The product is compatible with any hardware – be it TV, laptop or projector. The only drawback we have noticed is that there is no 'virtual keyboard' to type in text. However, the company says that the virtual keyboard feature is only a few weeks away.
Trutech offers four versions of Fluid Motion – for conference room use, 3D rendering, retail/exhibition display and hotel information display. It can be used for meetings to make PowerPoint presentations easier. As for 3D imaging and rendering, one can thoroughly explore the product design and experiment with the same, using Fluid Motion. It can also be used by retailers to display and market their inventory. The Fluid Motion also facilitates interactive hotel maps, enabling customers to view available rooms and other areas of interest.
"Besides the Rolls Royce exhibition, this app was recently used at the India Design Forum by the Indian School of Design and Innovation, where they utilised the technology to showcase the upcoming design school and latest courses in an immersive and interactive way. It was a big hit," added Abhinav.
The pricing starts at Rs 35,000 for a 'plain vanilla' implementation and it can go up to Rs 10 lakh for customised implementation. "We have several paying clients for the product including developers interested in building on top of the platform. Additionally, we will be launching a website within the first week of July and Fluid Motion will be available for pre-order as soon as the site is up."
Currently a team of 20, Trutech is already profitable and claims a phenomenal revenue growth over the past few years. Abhinav declined to share the numbers but said, "We are now seeing 100 per cent growth year on year."
The startup also deals in online learning management and education management systems for schools, colleges and classes. It has already developed iLiftOFF.com, an online recruitment testing platform, while ShareMonster is a mobile app that helps one find if his/her friend owns a specific book and if the owner is willing to lend it.
A bootstrapped company till date, Trutech is also looking for investment and partnership opportunities as it needs huge funds, considering the vast range of sectors it is catering to. Abhinav also claims that no other company has launched a similar product at a commercially viable scale, along with big brand implementations.
He sees a huge scope for the current product. "Fluid Motion can be used for interactive product catalogues, information kiosks, 3D model viewing and also for corporate presentations and advanced computer controls," he said. "Enterprises can deploy it for their retail setups/showrooms; corporate board rooms can leverage it and the same can be used at home. In addition, we provide a developer's platform which companies can utilise to build their own gesture-based apps. All these speak of great opportunities that we aim to leverage," noted Abhinav before signing off.
(Edited by Sanghamitra Mandal)
Comment(s)