Microsoft merges BizSpark, accelerator and Bing Fund to create Microsoft Ventures
Microsoft has merged its BizSpark programme, startup accelerator and the Bing Fund (a seed fund) to create a single entity called Microsoft Ventures. The new entity will offer tools, resources, expertise and routes to market by providing mentorship, technology guidance, seed funding and joint selling opportunities, among other benefits.
According to the company, since 2008, it has worked with more than 75,000 startups from over 100 countries through its BizSpark programme. After launching its accelerator programmes two years ago, 114 startups have graduated and nearly all the companies that sought subsequent round of funding, received it. The company also launched the Bing Fund in 2012 to make seed investments in startups. As part of the rebranding, Bing Fund will no longer remain a separate entity.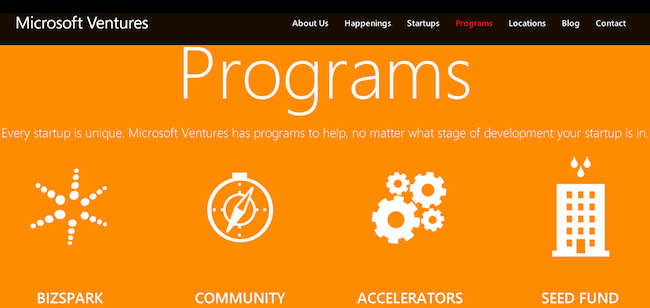 "By unifying our various efforts, we will give entrepreneurs a single point of entry to engage with Microsoft. We want to make access to us as intuitive and friction-free as possible. Microsoft Ventures is broad-based and takes a holistic approach, featuring BizSpark, an accelerator program and a seed fund that works with startups worldwide," wrote Rahul Sood, general manager of Microsoft Startups, in a company blog post.
The BizSpark programme will continue to offer access to Microsoft tools and technologies, including Windows and Office, Visual Studio, Windows Azure and more. Besides Microsoft-owned and operated accelerators in Bangalore, Beijing, Paris, Seattle and Tel-Aviv, the company will also expand to further locations like Berlin, Moscow and Rio de Janeiro.
For applying to an accelerator, companies will need to have a full-time founding team, a vision for tackling a real problem, technologically driven solutions and less than $1 million in funding till date. Startups can receive direct funding from Microsoft after achieving early business success. This will include having a viable product in the market with demonstrated customer traction, a full-time founding team or alignment to Microsoft domain expertise including enterprise software, Big Data, security, artificial intelligence, advertising, gaming, SaaS and cloud services.
(Edited by Sanghamitra Mandal)
Comment(s)