Given the fast-growing mobile penetration in India, companies across industries now see the mobile space as one of their core marketing, customer engagement and service delivery tools. This trend was evident from the huge crowd gathered at the Techcircle Mobile Forum 2013, held in Delhi on June 27. The forum brought together top innovators, investors and CXOs from India's mobile fraternity for a day-long marathon of debates, exciting pitches and discussions.
One of the key sessions at the event was Techcircle Runway, where five handpicked mobile apps/products/services companies were showcased. The startups gave presentations on their products, market opportunities, business models and how they plan to disrupt existing markets to create value. Take a look at the Techcircle Runway companies and what they offer.
This Delhi-based firm offers a marketplace, GradeStack.com, for mobile/tablet-based education courses. It enables content publishers and educational institutions to convert printed/digital content into highly interactive apps which are custom-built for mobiles, tablets and the web, and sell those through its marketplace. The apps are specifically designed to suit mobile education requirements and format. The content is kept on the cloud and can be updated in real time with a single click. Best of all, users can access the content from any device.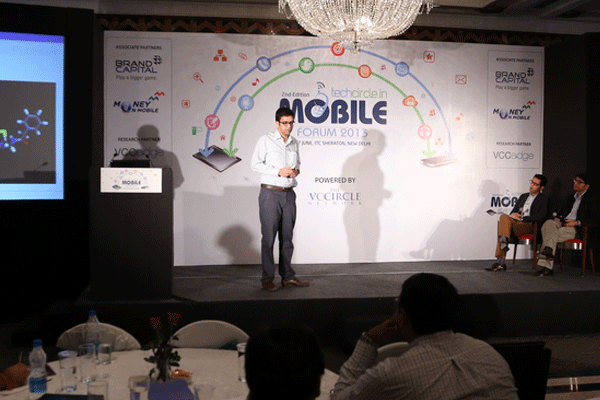 The company was founded in August 2012 by the trio – Vibhu Bhushan, Shobhit Bhatnagar and Sanjeev Kumar. A TLabs Accelerator startup, it has already secured Rs 10 lakh as part of the acceleration programme. Prior to starting Grade Stack, its founders had worked with some key companies including Yahoo, Opera Solutions, Infosys and Naukri, among others.
Revenues are generated by selling premium courses while content publishers, who wish to use those courses for their own audience, are also charged licence fees. GradeStack's key competitors are qlurn, wizIQ and Attano, among others.
Noida-based VA Tech Ventures offers HapPay, an operator-agnostic mobile wallet. This startup was also incubated at TLabs and was set up in July 2012 by IIT Kharagpur alumni Anshul Rai and Varun Rathi. Simply put, HapPay links the app to a phone's SIM, enabling P2P transactions, which means a user can easily send money to friends/other people. One can also send money to any bank account (cash out), pay split bills to meet shared expenses with friends, recharge mobile/DTH and buy deals and gifts from app partners. The startup has partnered with RBI-certified ZipCash for the wallet.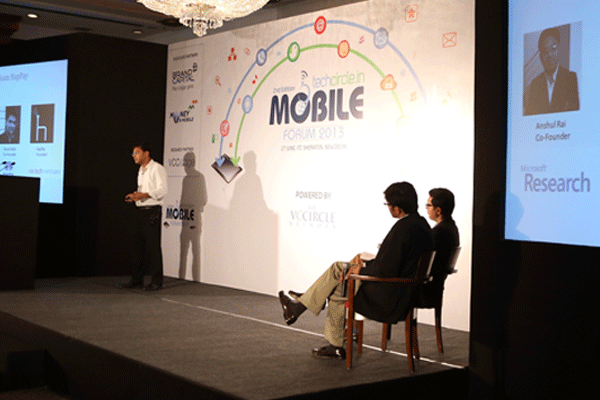 Although it is a free app, one must register to use it. However, registration does not require bank account integration. After registration/sign-up, one can transfer the money to another mobile phone using net banking, debit/credit card or HapPay recharge coupons (which are not available as of now).
The company charges users when they cash out the money to their bank accounts and merchants are also charged transaction fees. It competes with Airtel Money, a prepaid wallet for Airtel subscribers, and SBI MobiCash. The firm sees a huge opportunity in the $1.6 billion mobile payments market in India.
MartMobi.com is an m-commerce platform for e-commerce sites, brands and retailers. The platform has been developed by Hyderabad-based MartMobi Technologies Inc. and enables e-commerce businesses, brands and retailers to have an instant mobile presence without writing a single line of code.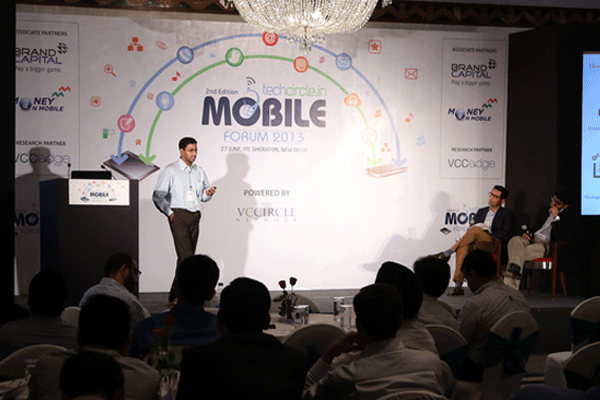 Developed by Hyderabad-based MartMobi Technologies Inc., this self-service platform can be used to create custom applications for retailers across all major mobile platforms, thus ensuring a new source of revenue for online ventures. The startup competes with companies like Shopgate.com and Mobi-cart.com. It also sees great opportunities in countries like the US, the UK and Australia.
The company was founded in December 2012 by serial entrepreneurs Satya Ganni and Pramod Nair. They had earlier co-founded LearnSocial, a P2P learning platform that brings together people who want to teach something they are passionate about and learners who are interested in picking up a new skill. Ganni also founded OnMask Lifesciences Pvt Ltd, Disha Learning LLP, Sematrica Inc, Adaptive 3D Technologies, BB Inc and WebPDM Inc.
Sidekick, the startup's flagship product, leverages smartphones and tablets to enable TV viewers to check listings, customise programme guides with the list of channels they watch/have subscribed to and also to switch channels on their television sets (using the device as a remote). It also delivers programme recommendations (via a cloud-based recommender engine) at regular intervals, according to the user's choice. In addition, it allows real-time interaction among TV viewers. Using the platform, TV channels and show producers can also ensure customised engagement for viewers. These can include contests, polls, Q&A and live interaction with viewers. Its competitors include companies like iDubba, TV Buddy, Peel, Dijit, Zeebox (in the TV programme guide space) and Woome, ZAPR, iCouch and Intonow (in the engagement apps space), among others.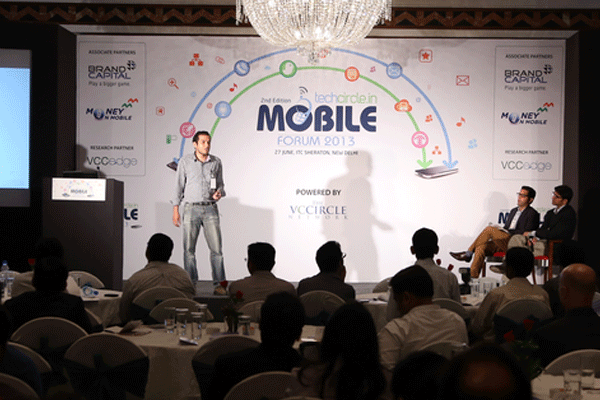 "The way we watch TV now, using the remote, has its own limitations. We want to disrupt this by making it more personalised and interactive leveraging the power of smartphones," said Raghuram K Belur, founder of Root42.
The Gurgaon-based startup was founded in July 2012 by Belur. Prior to that, he had worked at companies like Surfmark.com, Alstom, 20North.com and Zansaar.com. An IIM Rohtak student, Belur also holds a B.Tech in Electronics Engineering from the National Institute of Technology, Surat.
SilverEdge Technologies Pvt Ltd
The startup claims that its flagship product SilverPush is the Asia-Pacific's first-ever mobile 'retargeting' platform. SilverPush provides advertisers an integrated dashboard to identify, retarget and analyse their consumers across mobile web and apps, in order to get them to do a transaction. It has also built its own real-time bidding (RTB) platform for mobile, bidding on millions of ad requests a month.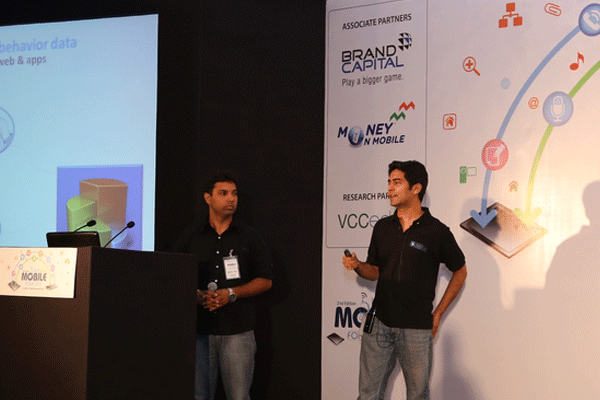 The Gurgaon-based startup was co-founded by Mudit Seth and Hitesh Chawla in 2012. Prior to this venture, both of them co-founded Wiseassist Technologies, an interactive platform for advertisers. Seth had earlier worked at companies like Tyroo Media, Wildnet Technologies, AdGlobal360 and Aspect Software. An IIM-Ahmedabad alumnus, he also holds an MBA in Marketing from the Indian Institute of Planning and Management (IIPM). Chawla is an IIT Delhi alumnus and earlier worked with companies like ID Solutions and Evalueserve.
"The current mobile ad spend is $11 billion and this will increase four times by 2015. Re-targeting will play a major role as regular targeting campaigns are not performing that well on mobile as of now. Re-targeting will help advertisers increase their active users and offer the highest return on investment (ROI) for brands spending in mobile promotion," said Seth.
A GSF Accelerator company (the startup has already received $60,000 in funding), SilverPush is targeting the global market and sees competition from companies like US-based Tapad.
(Edited by Sanghamitra Mandal)
---