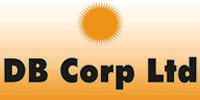 DB Corp Ltd, publisher of the Hindi daily Dainik Bhaskar among other media publications, is restructuring its digital business by integrating the Internet and mobile business with itself while turning its existing digital arm into an events company. Currently the digital business is housed under I Media Corp Ltd (IMCL), a subsidiary.
As part of the restructuring, the firm had earlier merged operations of outdoor events and advertising solutions provider Synergy Media Entertainment (SME) with IMCL.
"It is proposed to demerge the Internet and mobile interactive service business of IMCL subject to the approval of the members of both the companies and the necessary statutory approvals with effect from April 1, 2013, the 'appointed date' as per the proposed scheme of arrangement. The process of obtaining these approvals has started and it is expected to be completed during the FY 2013-14," the firm disclosed in its latest annual report.
IMCL, which runs Dainikbhaskar.com and Divyabhaskar.com among other sites, posted total revenues of Rs 12.2 crore in the year ended March 31, 2013. Last December, DB Corp had acquired the 45 per cent stake it did not own in IMCL and made it a wholly owned subsidiary. IMCL claims to have crossed 250 million page views and the 10 million unique visitors mark on the group websites.
This is not the first time the firm has gone through such a restructuring. Three years ago DB Corp had demerged the FM radio business then housed under SME and integrated it with itself.
DB Corp also announced that it will be selling its entire 51 per cent stake in Bhopal-based Divya Prabhat Publications Pvt Ltd (DPPPL), which publishes a Hindi eveninger Prabhat Kiran from Indore.
(Edited by Joby Puthuparampil Johnson)
---