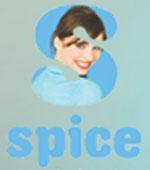 S Mobility Ltd (formerly Spice Mobility Ltd) is transferring its mobile handset business to Spice Retail Ltd, a wholly owned subsidiary of the company, through a slump sale at book value. The company is engaged in distribution of handsets under the brand name SPICE. It is also closing down both its manufacturing units at Baddi in Himachal Pradesh, with immediate effect.
The units were predominantly for manufacturing feature phone handsets, according to a stock market disclosure by the company.
The company kept a skeletal presence at Baddi over the past few months with the hope of reviving the production, but that did not happen. The decision of shutting down the units was taken because the assembly/production would be unviable at the current low volumes. The firm now completely depends on third-party makers of handsets to sell its products.
The closure of the units would not have any impact on the performance of the company, the firm said.
The filing further re-iterated its previous strategy of changing its business focus from mobile to mobile internet and hence, would be focusing on new technologies like 3G and 4G, among others. However, it continues to draw the bulk of its revenues from the handsets unit.
The company has been witnessing continuous pressure on its core handsets business while revenues from its services unit showed traction for the quarter ended March 31, 2013.
The public-listed firm saw revenues from its mobile devices segment falling to Rs 335.4 crore, a decline of about 22 per cent from Rs 429.6 crore in the previous quarter and 32.6 per cent decline from Rs 497.5 crore in the same quarter last year. However, the loss for the segment was considerably mitigated, compared to the same quarter last year. The loss before tax for the segment was Rs 5.4 crore, up from Rs 3.2 crore loss in the previous quarter and a marked improvement from Rs 22.9 crore loss in the same quarter last year.
Overall, the company saw a significant decline in its total revenue – Rs 394.3 crore for the quarter ended March 31, 2013, down about 19 per cent from Rs 486.4 crore in the previous quarter and down from Rs 553.3 crore in the year-ago period.
(Edited by Sanghamitra Mandal)
---