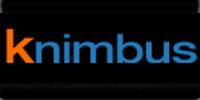 Gurgaon-based Knimbus Online Pvt Ltd, that runs Knimbus, an online community for researchers, has raised an angel round of more than $500,000 (Rs 3 crore) from a group of six-seven independent angel investors, according to Rahul Agarwalla, co-founder and CEO, Knimbus.
Though Agarwalla refused to share details of the investors, he said some of them are foreign nationals of Indian origin while some are based in India. The amount raised will be used for product development and entering global markets. "We have already begun our foray into the international markets. Recently, we signed up sales partners in the US and Malaysia and earlier we had a presence in Germany. From the US we have already started getting our first trial orders," shared Agarwalla.
Launched in September 2011 by Agarwalla and Tarun Arora, Knimbus is an online platform for the users of scientific, technical and medical (STM) content. Prior to starting Knimbus, Agarwalla was based in Japan and working with Uchida Spectrum Inc where he was heading its international business. Arora is currently CEO at GIST, a content reseller targeting researchers.
Knimbus seeks to link researchers through a networking platform and one can also search for relevant research materials on its platform. In a nutshell, it aims to become a combination of LinkedIn and Google, for researchers across the globe (read more about it here).
Since inception, Knimbus has grown to a user base of 100,000 users (when we checked five months ago, its user base was 65,000-70,000; so it has grown 50 per cent in five months). The firm has free registration for individual users but it also offers premium paid account for clients. The number of its institutional accounts has crossed the 1,000 mark; earlier this year, this number was 700. Of this, around 1 per cent is paid users.
Agarwalla said the firm is focusing on institutional users. "Having a core user base of good institutes is our main focus. As of now, all institutes on board are Indian but we have a trial request by a US institution as well," he said. He said he wants to more than double the number of institutes on board by the end of this year.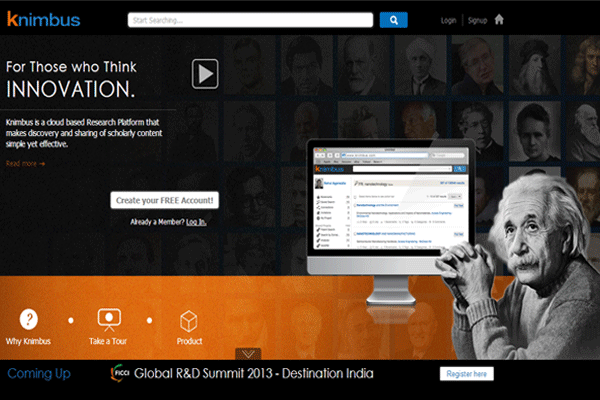 In terms of operations, the firm has now shifted Knimbus to Amazon's servers which give it much more flexibility and scalability, according to Agarwalla. It has also introduced some new features such as integrated journal finder and Klip tool, which lets one share content from anywhere on the Web on Knimbus.
Agarwalla said he is aiming to make Knimbus a global knowledge sharing platform and network where researchers from all fields can access quality content. "In free content, as of now, we have more than 13,000 open access journals, more than 3,000 open access e-books and many articles. This content is available publically but with Knimbus a user gets to share, tag, bookmark all at one place," he said. Apart from the open access content, the firm also has premium content which is only available to paid users.
Earlier this year it hired MakeMyTrip's former tech honcho Kunwar Asheesh Saxena as senior vice president, product development and engineering. After that, it hired several key members for the technical team for product enhancement and development. Altogether, it has a 30-member team now. Agarwalla said the firm is looking to raise a Series A funding round of $2-3 million by the first quarter of next year.
(Edited by Joby Puthuparampil Johnson)
---