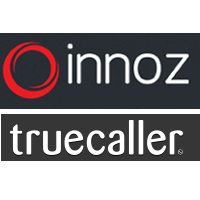 Innoz Technologies Pvt Ltd, a Bangalore-based startup which offers a mobile-based search service for basic mobile phones with no internet access, has partnered with True Software Scandinavia AB to enable users to search for people by texting their phone numbers, using feature phones.
True Software provides a collaborative mobile phone directory app called Truecaller which enables users to find people from all over the world by just entering their phone numbers.
The report first appeared on NextBigWhat.
One needs to send SMS TRACE <10-digit mobile no.> to 55444. The user will receive a response with the details such as the name of the person, service provider and region. The SMS will be charged at Rs 1 per query.
Innoz said it has a revenue-sharing agreement with Truecaller. The feature is already live. "As of now we are targeting India, Sri Lanka, Nepal and Dubai markets with our new service. It will soon be expanded to Africa, Southeast Asia and Latin American countries as well," said Deepak Ravindran, co-founder and CEO of Innoz. The company has more than 120 million users across the globe, he claimed.
Founded in 2008 by Kannur University alumni Deepak Ravindran, Abhinav Sree, Ashwin Nath and Mohammed Hisamuddin, Innoz's mobile query product ensures instant response to any query, sent via SMS from a feature phone without internet connectivity. Each query costs Rs 1, but there are also daily and monthly packages for unlimited queries. The company already raised an undisclosed Series A round (estimated to be between $2-5 million) from Seedfund.
Innoz claims it currently handles one million queries a day and is looking to hit the 10 million mark a day by the end of 2015. It is also planning to get one million unique users per day, compared with 2.5 lakh users currently. Innoz, which gets more than 60 per cent of its queries from tier II and tier III cities, has already reached the one billion-mark in terms of total SMS queries.
Founded in 2009, Truecaller is a collaborative global phone directory. Truecaller is available on the web and as an app for iPhone, Android, Blackberry, Symbian and Windows phones.
(Edited by Joby Puthuparampil Johnson)
---