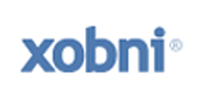 Yahoo Inc acquired email and address book management app Xobni, the Internet company's third acquisition in as many days as it seeks to revamp its online products and boost its Web traffic.
Yahoo said it will integrate Xobni's technology into its communications products, including the mobile and PC versions of its email and instant messaging services.
Yahoo did not disclose the financial terms of the deal, which the technology blog AllThingsD pegged at $30 million to $40 million. Yahoo said that 31 Xobni employees will be joining Yahoo, including Chief Executive Officer Jeff Bonforte, who previously worked at Yahoo.
The deal is the latest in a string of acquisitions by Yahoo since Marissa Mayer became chief executive a year ago, vowing to boost traffic to Yahoo's online services and to revive the company's stagnant revenue growth.
Yahoo, which has roughly 11,000 employees, has acquired more than a dozen small, Web startups during the past year, focusing particularly on adding technology and services designed for smartphones and tablets.
On Tuesday Yahoo acquired Qwiki, a mobile app that creates mini-movies using a consumer's collection of photos and videos. And on Monday, Yahoo acquired Bignoggins Productions, a mobile app to help players of fantasy sports teams.
Last month, Yahoo closed its $1.1 billion acquisition of blogging service Tumblr, the largest deal by Mayer.
Yahoo's shares finished Wednesday's regular trading session up 2.4 per cent at $25.59.
---