Social shopping discovery portal Klip.in secures funding from VentureNursery

Mumbai-based Smursh Ecommerce (part of Smursh Media), which runs the social shopping discovery and curation platform Klip.in, has raised an undisclosed amount from VentureNursery, an angel-backed startup accelerator. The funds will be used to build technical resources for the product and also to grow its user base.
Klip.in was part of VentureNursery's second accelerator batch that graduated in April this year (read about other startups of the batch here).
The venture was set up in 2011 by college mates Harsh Gadia and Maneesh Madambath. The duo is also running a media agency called Smursh Media, for the past five years. Klip helps users discover products across the web by aggregating and curating them based on social connections and interest graphs. On this platform, users can do relevant product research with help from their social connections, ask questions and post comments about products. As of now, Klip has curated over 5,000 products from 100-plus sites and has around 1,000 members.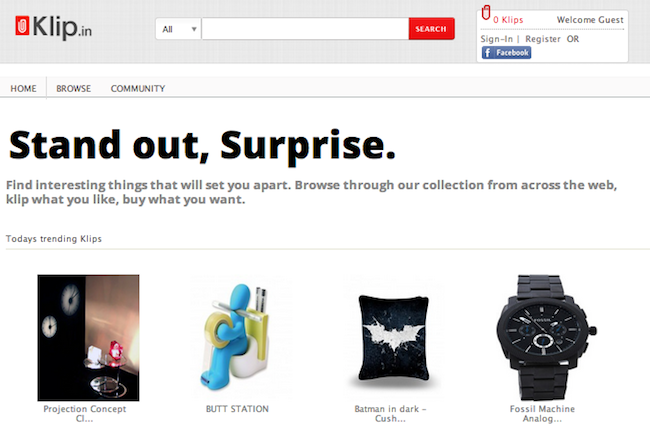 "With 1,000-plus e-commerce sites on the web and millions of products being sold online, product discovery is a huge challenge that needs to be addressed," said Gadia, co-founder of Klip.in.
This is the second funding by VentureNursery in its accelerator startups. Earlier, it had funded InterviewMaster, a part of the same accelerator batch.

Mumbai-based VentureNursery was launched in March 2012 by Shravan Shroff, founder and MD of Fame Cinemas, and Ravi Kiran, former CEO (South Asia and South-east Asia) at Starcom MediaVest Group and co-founder & managing partner of Friends of Ambition, a growth advisory company.
(Edited by Sanghamitra Mandal)
---