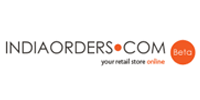 IndiaOrders.com, a platform for offline stores to create online presence, has raised more than $500,000 from Vijay Group, a Mumbai-based residential property developer.
IndiaOrders.com was founded by Jigar Zatakia and Gautam Udani along with owner of Vijay Group Ateev Gala in June this year. This is Zatakia and Udani's second venture after setting up Mad Bites (earlier known as Mad Orders) that does home delivery of food at midnight. Zatakia said while earlier the co-founders invested in their personal capacity for the venture, now the startup has officially raised more than $500,000 from Vijay Group.
The development was first reported by Iamwire. Post funding Vijay Group will work with IndiaOrders as its managing and strategic partner, IndiaOrders co-founder Zatakia told Iamwire. The capital raised will be used to expand to other cities and enhance the team. "We are planning to expand to five more cities. Our initial plan was to have operations in Mumbai, Pune and Jaipur. We already have presence in Mumbai and Pune; now we will venture into Jaipur," said Zatakia.
IndiaOrders.com enables offline retail stores to set up online stores. It also handles shipment, logistics, order tracking, etc for them. The company charges a commission from the retailers. The offline brands that are using IndiaOrders' platform include Rhysetta, Navneet Stationery, The Bombay Store, Pink Cow and Menz Trendz.
(Edited by Joby Puthuparampil Johnson)
---