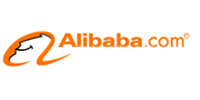 China's e-commerce giant Alibaba Group Holding Ltd's will use proceeds from its potential IPO to fund acquisitions, media reported on Wednesday, as the firm looks to broaden its mobile services.
The group will not include most of its financial businesses, such as the Alipay online payment platform and its micro-loan services, in the potential IPO, Chief Executive Officer Jonathan Lu was quoted as saying in the China Daily.
Alibaba has not officially announced that it will hold an IPO, but people familiar with the matter say the company has intensified its meetings with investment banks over the past few weeks.
The issue is expected to value Alibaba at $60-$100 billion, and could raise $15 billion, making it one of the world's biggest internet IPOs and a much sought-after prize for bankers and stock exchanges.
Lu, who succeeded founder Jack Ma in May, said the timing of Alibaba's listing would depend on whether he had a good acquisition target.
Alibaba paid $294 million to buy a 28 per cent stake in Chinese digital mapping company AutoNavi in May. It also invested $586 million to buy an 18 per cent stake in Sina Corp's Weibo business.
Most of Alibaba's revenue comes from its e-commerce platforms such as Taobao and only its profitable businesses will be sold in the IPO, the paper said.
The group posted a 171.1 per cent jump in net profit in the fourth quarter as its revenue rose 84 per cent to $642.2 million, according to a regulatory filing by major shareholder Yahoo Inc.
Alibaba last year split Taobao into three units: Taobao Mall, Taobao Marketplace and eTao. The first two units had total transaction value of about 1 trillion yuan last year.
---