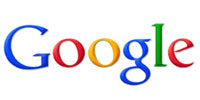 Search giant Google has finally started rolling out the new Google Maps app for Android smartphones and tablets (the company had first introduced them at Google I/O 2013 in May 2013). The new Google Maps for mobile builds on the design the company had released for the iOS platform in December 2012, with a few additional search and navigation features. The app is gradually being made available globally on Google Play, post which it will be launched on the iTunes App Store as well.
Here is a look at what it offers.
Explore: Enables users to visually browse and discover new places by simply tapping on the search box. The app pops up cards with places to eat, drink, sleep (hotels etc.) as well as shop.
Enhanced navigation: In addition to current traffic conditions, the company has added two new features to help users navigate around traffic. Users can view 'reports' of problems on the road, which can be tapped to further view incident details. In addition, while on the road, Google Maps will alert users if a better route becomes available and reroute them accordingly. This feature is available only on Android and will soon come to iOS as well.
Reviews, Zagat and offers: The app also now has a 5-star rating system that gives users a quick preview of how others rate places like restaurants, bars and cafes (take note Zomato). For users who want an expert's opinion, the Zagat badge of excellence (Zagat is a restaurant guide with reviews and ratings) and curated lists are integrated into the search results. Google Maps for mobile also enables users to discover valuable 'offers' from popular brands within their vicinity.
The company has also come up with a design for the app that is dedicated only to Android tablets and iPads. Note that the new Google Maps for mobile is compatible with only Ice Cream Sandwich and Jelly Bean for Android devices and iOS 6+ for the iOS platform. Some of the features mentioned will not be available in all countries.
Google Latitude
Google Latitude, which enabled users to access/share selected friends' location on Google Maps is being shut down. Products being retired include Google Latitude in Google Maps for Android, Latitude for iPhone, the Latitude application programming interface (API), and the Latitude website. These features are no longer a part of the new Google Maps app, and will stop functioning in older versions as well by August 9, 2013.
"We understand some of you still want to see your friends and family on a map, which is why we have added location sharing and check-ins to Google+ for Android (coming soon to iOS)," wrote Daniel Graf, director, Google Maps, in an official blog post.
Interestingly, the company had on Wednesday removed the 'offline maps feature' for Android and instead created a new way for users to access maps offline by simply entering 'OK Maps' into the search box while viewing a particular area. But after users globally showed their displeasure over this move, the search giant quickly released an update earlier on Thursday, which added a 'Make this map area available offline' card below the search box.
(Edited by Joby Puthuparampil Johnson)
---