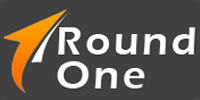 Round One, an online job referral platform which connects job seekers with employees of different companies in its network, claims that it has clocked around Rs 1 crore revenues in financial year 2012-13.
Set up in April 2011 by Nishant Mathur, an MBA and a Computer Science graduate from John Hopkins University in the US, Round One claims it has around 600,000 registered users and does close to 1,000 referrals a month. The portal, owned and operated by Delhi-based Round One Network Pvt Ltd, is now looking to expand to the US and other geographies soon.
"Our platform connects job seekers with 12,000 top employees across more than 2,500 companies in our network. The platform has listed close to 20 job categories, including accounting, appliances, automotive, BPO and banks. We then set up a call with the referrer, and provide feedback to the candidate after each interaction. Based on these telephonic interactions, employees refer candidates that they feel would be a good fit," Mathur explained.
How it works 
A job seeker can log into the website and create a profile with his credentials. He/she can filter the search by the company and job category. For instance, if he/she wants a job in software engineering in a leading firm, the platform will show a list of employees who are interested in meeting and referring candidates. Once the job seeker makes the payment online to Round One, he/she can request a referral from any of the listed employees. If an employee agrees to speak to him, a telephonic interaction is arranged, on the basis of which the job referral is secured.
The calls are arranged through an automated call forwarding system. When the job seeker makes the payment, a six-digit code is sent to his e-mail account registered with Round One. Once the referrer fixes a time for the interaction, the job seeker has to dial 011-30201030 and then punch in the code. Once the code is entered, the call is forwarded to the referrer.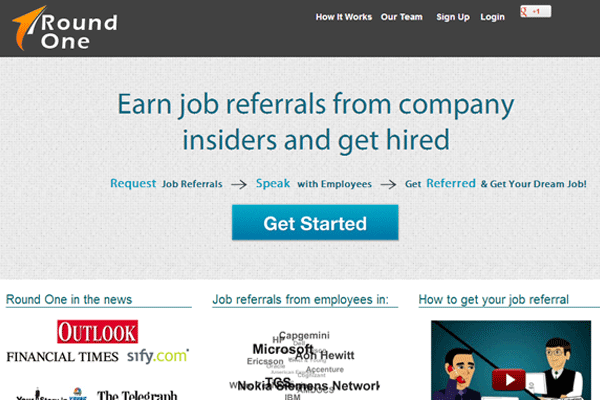 "We have realised that each referral increases an applicant's chance of getting hired by 10 times. The interaction-to-referral conversion rate is about 70 per cent. The chances of a candidate not getting referred are quite low, as the referrer views their profile before agreeing to speak with them," Mathur observed.
Business model
The firm charges the job seeker for each referral he/she earns through Round One. However, the platform is free for referrers. Before each interaction, the job seeker is required to deposit approximately Rs 500 (subject to their experience) in Round One. Post interaction, if the employee decides not to refer the job seeker, the payment will be refunded.
The employees who refer candidates get reward points which are redeemable as cheques, vouchers or donation to charity. A referrer gets these reward points irrespective of his decision to refer the job seeker. Even if the referrer decides not to refer the candidate after the interaction, he/she will still get the reward points.
Round One is also looking to expand to the US after making its presence felt in India. "We are looking to maximise traffic on our India website, and are planning a pilot in New York by the end of August this year. If all goes well, we plan to do a proper launch in the US by the end of this year. If the initiative in the US is a success, we will launch it in other geographies, including Southeast Asia, England, South Africa and Australia," he said.
"We are expanding to the US because the market size is big there. A lot of companies in the US have employee referral programmes. Also, the usage of internet and familiarity with online payments are better there," he added.
The company is growing at about 20 per cent month on month. "Of late, we have seen considerable traction from both new customers and repeat purchases, due to which there has also been a spike in the conversion rates. However, we have not set any revenue target for the next few years and are primarily looking to get more users," Mathur said.
But this comes with a set of challenges. Creating awareness about the product is hard. In addition, building credibility and developing a sound marketing and operations strategy are quite challenging, the founder noted.
The company currently employs 10 people. The firm, started with Rs 15 lakh initial investment, is now in talks with a few VC firms to raise money to help it enhance the team, improve technology and branding as well as expand to the US.
Though online job referral is a niche idea in the Indian market, this concept has already been tested in the US market. Jobprize.com LLC, a Connecticut-based online job referral network, is a leading player in this segment. JobPrize is an online referral network that allows job seekers to pay informed employees for referring them to employers.
Competition 
In India, there are many job portals, including Naukri, Monster India, Shine.com etc. However, Round One is following a different business model and so has a huge potential in India as well as abroad.
"Not everyone on LinkedIn signs up on the platform with the idea of referring people into the company, whereas referrers on our platform sign up with the sole purpose of referring job seekers into their company. Moreover, LinkedIn does not have a proper process for referrals in place as opposed to our platform where there is a structured process for referrers to refer candidates. Also, on Round One, a job seeker does not necessarily need to have a common connection to connect with a referrer in the company of his/her choice. We directly connect the job seeker to the referrer irrespective of their professional network," Mathur said.
He said the company's offering is completely different from social media-powered job sites like Shine.com, since those sites are dependent on a job seeker's connections on social media to help them earn job referrals or increase their chances of getting hired. Round One removes this barrier of knowing people within your professional/social network by connecting job seekers with referrers beyond their networks and handholding them through the process—by arranging a telephonic interaction for them, ensuring they get feedback, etc.
(Edited by Joby Puthuparampil Johnson)
---