Bangalore-based RezNext Global Solutions Pvt Ltd, a real-time business to business (B2B) online distribution platform for hoteliers and channel managers, has partnered with online travel agent Yatra.com and hotels and holidays booking site Travelguru.com for providing users with real-time hotel information.
RezNext's technology will help users of Yatra and TravelGuru access real-time information on hotels, including availability of rooms, prices and offers. Users will also be able to book hotel rooms and get instant confirmation of the bookings directly from the hotels enterprise resource planning (ERP) software, which basically means that the customers will receive automated confirmation directly from the hotel.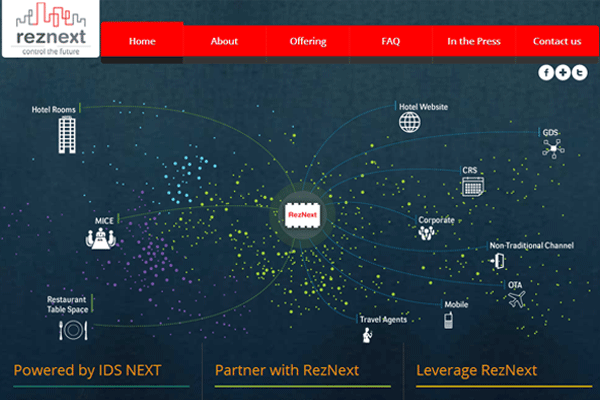 "This partnership has enabled Yatra and Travelguru to fully automate the hotel room booking process by making their offering real-time and more relevant to their customers," said Suresh John, member of the board of RezNext.
RezNext is a subsidiary of Bangalore-headquartered IDS NEXT, a hospitality technology provider which has presence in 40 countries. Around 3,200 customers of IDS NEXT will be featured on both Yatra and Travelguru portals. As of now, the portals claim to have listed 10,000 hotels from across India and about 2 lakh hotels from international markets.
Gurgaon-based Yatra Online Pvt Ltd had acquired Travelguru from Travelocity in June 2012. While the financials of the deal were not available, it was an all cash deal in the range of Rs 100 crore. The US-based travel company had bought Travelguru in 2009, although it wasn't known as to why Travelocity has offloaded the Indian hotel aggregator three years after its acquisition.
Recently, Travelguru had launched TGConnect, an extranet (private network) application programming interface (API) for hotel partners and channel managers. The API helps in exchanging automated real-time updates on hotel rates and inventory and enables hoteliers to access updates on bookings and availability.
"Our partnership with RezNext is another step towards providing our customers with a real-time, instant online hotel booking experience. I am confident this will strengthen the Yatra and Travelguru brands, and further improve our leadership position in the online hotels booking space," said Dhruv Shringi, co-founder and CEO, Yatra.
(Edited by Joby Puthuparampil Johnson)
---