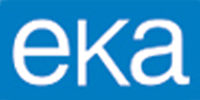 Bangalore-based commodity trading and risk management software firm, Eka Software Solutions Pvt Ltd, has acquired a significant stake in Australia-based MatrixGroup, a commodity handling and management system, for an undisclosed amount.
The details of the transaction are not known. When contacted, Eka co-founder and CEO Manav Garg, said. "We can't disclose the transaction details. However, the MatrixGroup founding team will stay post the deal."
The development was first reported by The Economic Times. According to the report, Eka will pay $20 million (Rs 120 crore) to MatrixGroup in cash.
This is the second acquisition by Eka in the last four months. In April this year, it acquired Canadian transaction and risk management software firm EnCompass Technologies for an undisclosed amount.
"MatrixGroup's long-standing customer relationships and market-leading solutions extend Eka's experience in providing high-value commodity solutions. The customers of both the firms will benefit from increased margins through tighter controls in the commodities supply chain," Garg said.
Based out of Adelaide, Australia, MatrixGroup is a software development and implementation company that produces BULKmetrix, a configurable commodity handling and management system. With over 20 years of experience in the Australian grain industry and now with a presence in the mining industry, MatrixGroup's technology is used in more than 200 in-land locations and 20 export terminals in Australia and across South East Asia.
"This investment means we can respond to our clients' needs in the future and accelerate our expansion globally," said MatrixGroup's CEO Alan Hurdsman.
Founded in 2001, Eka's commodity management platform helps commodity companies manage the challenges of volatile markets and 24x7 global operations efficiently. The products provide customers with functionality for commodity trading, supply chain management, storage and handling, enterprise risk management, compliance and analytics. The firm has more than 340 staff, and has offices in Asia, Australia, Europe, the US and Canada. In 2009, Nexus Venture Partners invested $10 million in Eka, and way back in 2005, GP Group invested $6 million in the company in two rounds of funding.
(Edited by Joby Puthuparampil Johnson)
---