The fourth edition of the VCCircle India Angel Summit 2013 is underway at The Lalit, Mumbai, and handpicked companies are showcasing at the event, as part of a unique initiative by VCCircle called Pitch 10. The representatives of the companies are making presentations on their products, innovation, market opportunity, the business models and how they plan to disrupt existing markets to create value.
Each presenter has been given a total of 5 minutes on stage, that includes their presentation time, followed by live feedback and Q&A by a three member jury consisting of Rajesh Sawhney, founder, GSF accelerator; Mahesh Murthy, partner, Seedfund; and Parag Dhol, MD, Inventus Capital.
Here is a quick look at the startups that were showcased at the event: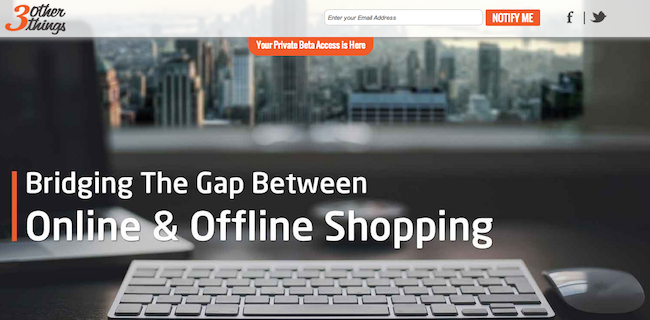 A lifestyle retail big data platform focused on bridging the gap between users' online and offline shopping experience. Social discovery at the helm, the platform enables consumers to curate and discover products from both online and offline lifestyle retailers, and also reserve them for a future purchase. Led by former online business head of Reliance Retail- Manoj Shinde, the startup aims to build a consumer ecosystem for retail shopping.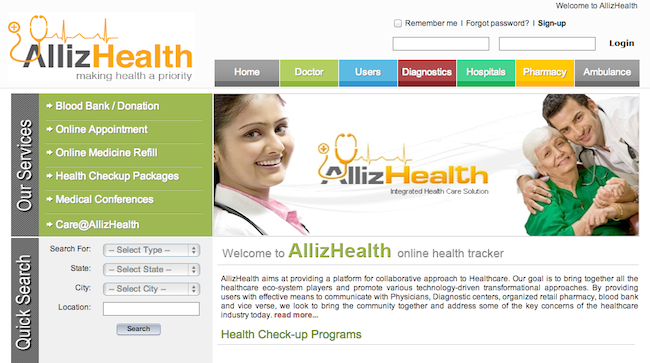 Pune-based AllizHealth is operating in the space of preventive health. Based on the premise that a number of medical conditions faced by adults could have been prevented with timely health interventions. For the same, the company is building a repository of health information to predict health trends, not just on individual or family level, but also at a community and the national level. It has launched a web-based tool to record existing medical conditions, allergies, medications, prescriptions, surgeries, reports and clinical diagnosis.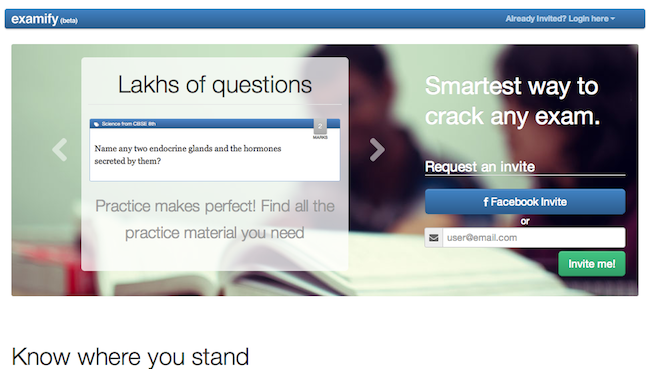 Aiming to be 'the smartest tool to score more', Examify analyzes past years exam papers for identifying the topics that would give students the maximum return on time invested in preparing for exams. The startup also has industry veterans like Vishal Gondal, founder, Indiagames; and Varun Singh, founder and CEO at ScaleArc as its mentors.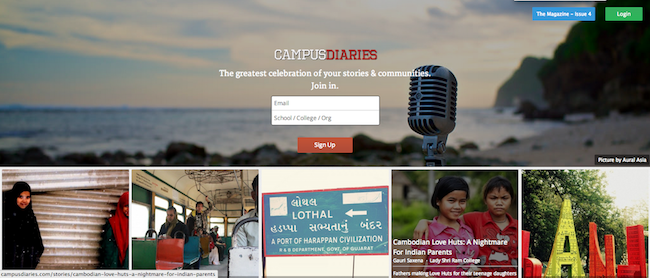 The startup claims to be the biggest social publishing content platform directed at schools and universities, with over 10,000 registered users and 1.5 lakh page views on a monthly basis. Its product offerings include a social network around stories and storytellers called Campusdiaries.com, and a crowd sourced magazine by the same name.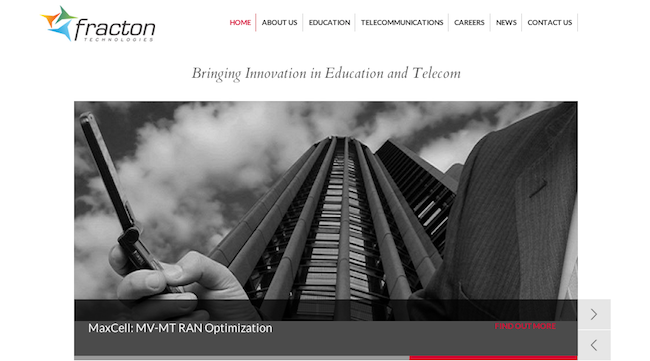 Fracton is a technology company that develops products and solutions to transform the existing delivery mechanisms in the education sector. BlueBook, the company's flagship offering is a comprehensive teaching-learning solution having the core feature of automatic recording and distribution of lectures. It provides students the ability to virtually re-live their classroom experience anytime, anywhere.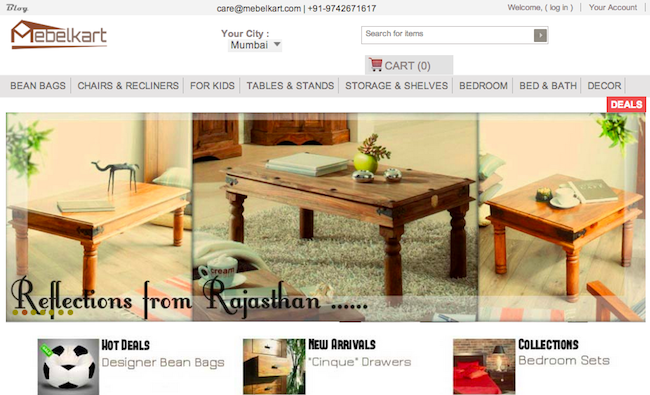 An e-commerce company in the niche home furnishings and décor market, Mebelkart is focused on making the furniture shopping experience of its customers easier, reliable and cost-effective. The company claims to be currently doing 300 transactions on a monthly basis, with the average ticket size of Rs 2,500. Started with beanbags and office chairs, the company now has over 5,000 SKUs ranging from furniture, home décor, kitchen items, handicrafts, paintings and garden furniture.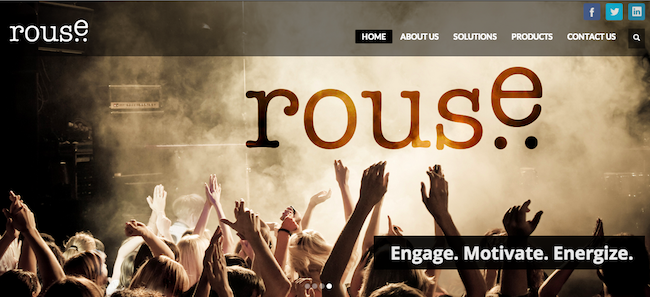 Rouse is a highly customisable plug-and-play loyalty engine that its clients can use to strengthen their user engagement. Using the engine, companies can incentivize users to perform various actions such as purchasing products, spreading the word around, and creating and consuming content (like uploading pictures / videos, etc.), based on a pointing program. These points can later be redeemed for rewards. Moreover, clients can also modify the program anytime using a client panel.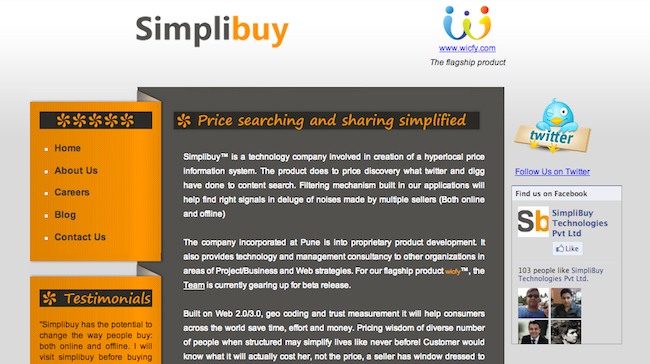 Claiming to be the TripAdvisor for shopping, Simplybuy's Wicfy is a social platform that enables users to discover the best places to shop nearby. The Pune-based startup was founded in May 2010, and helps users in discovering interesting prices, stores and products shared by other users. They can do the same via the Wicfy website as well as Android app.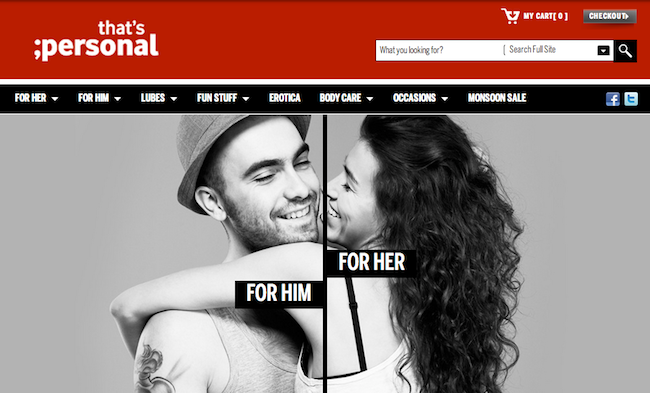 The company has launched India's first e-commerce site focused on legal adult products. The products offered range from erotic lingerie and innerwear (for both men and women), condoms, lotions, lubricants, massage oils, games, gifts, fun products, as well as literature. The logic- according to a market research done by the company prior to its launch, the modern Indian society is keen to spice up their sex lives, and hence are interested in buying world class sexual products in a convenient and discreet manner.
---