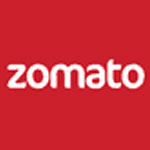 Gurgaon-based Zomato Media Pvt Ltd, which runs the popular restaurant and event-listing site Zomato.com, has added five more global locations to its list of 21 cities and has also come up with a Guwahati section. It has now entered New Zealand (Auckland and Wellington) and further expanded its presence in South Africa (Cape Town) and the UK (Manchester and Birmingham). The company is already catering to Johannesburg and London.
"The United Kingdom and South Africa sections of the site have seen an overwhelming response, with users demanding to see us in other cities within these countries. New Zealand has been on the cards for a while as it is an excellent market for a product like ours and we are looking forward to a positive response from both Auckland and Wellington. We are also looking at expanding into Australia over the next few months, in addition to Turkey and Indonesia," said Deepinder Goyal, founder & CEO of Zomato.
The company is now planning to expand further into continental Europe, the Middle East, South America and the South-east Asia within this calendar year.
Zomato has also upgraded its site – changing its look and feel, putting more emphasis on the reviews section and bringing in more social features. The user interface has been considerably overhauled and search results look more comprehensive and uncluttered as all the outlets of a restaurant chain located in a specific city are now clubbed together.
The site currently has more features for validating user reviews before those can be posted for public viewing. For instance, reviewers have to get approval and there is advanced spam detection as well. New reviewers on Zomato will have to publish at least 10 reviews and get their profiles approved by moderators before their reviews become publicly visible. Also, to negate spamming on the site, the reviews should be more than 50 words and a user cannot post a review without rating the restaurant.
Then there is the user moderation of reviews where Super Foodies (with more than 40 published reviews and 50 followers) and Connoisseurs (with 80 reviews and 150 followers) will be able to report a review as suspicious or fake. A user can also upload restaurant pictures along with reviews, post comments and ask follow-up questions on reviews. It has also added a feature for users to report shutdown, in case a listed restaurant has been closed down.
More 'social' flavours have been added to the site and users can get in touch with each other and plan meet-ups by messaging each other on the Zomato platform. It also offers personalisation of ratings, so that people can follow other users who match their taste in food and opt to see restaurant rating aggregates only from those people.
"The goal of personalised ratings is to protect users from the insane amount of information that is created on Zomato every day. Now, users will be able to create their own trust circle of restaurant recommendations. This should help our users to zero in on their next dining destination more easily," said Goyal.
Zomato was founded by IIT-Delhi alumni and ex-Bain employees Deepinder Goyal (CEO) and Pankaj Chaddah in July 2008. It first started operations in Delhi-NCR and now has sections for 27 cities across 8 countries – India, the UAE, Qatar, Sri Lanka, the UK, the Philippines, South Africa and now New Zealand.
The company claims to have a combined web and mobile traffic of around 14 million per month and covers around 103,000 restaurants worldwide.
Zomato is backed by Info Edge (India) Ltd, which runs various businesses like recruitment site Naukri.com and other classifieds such as matrimonial site Jeevansathi.com and real estate portal 99acres.com. Earlier this year, Info Edge put in Rs 55 crore ($10.07 million) more in Zomato Media. That infusion of funds took Info Edge's total investment into Zomato to Rs 86.06 crore and its holding has risen to 57.9 per cent (from 48.5 per cent), making it the majority shareholder in the company now. Prior to the latest round, Zomato had raised Rs 31 crore in three rounds of external funding from Info Edge "the first round in August 2010, the second in September 2011 and the third in September 2012.
(Edited by Sanghamitra Mandal)
---