Digital media firm To The New acquires Singapore-based Techsailor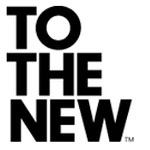 To The New, a digital media firm in India, has acquired Techsailor, a Singapore-based digital marketing company for an undisclosed amount. The acquisition is part of To The New's expansion strategy across Southeast Asia. The company will leverage Techsailor's network and operational expertise to strengthen its presence in the region.
Techsailor's co-founders, along with a team of 40, will remain with the company following the acquisition.
"Some of the key markets in Southeast Asia are similar to India where consumption of digital media by young consumers is ahead of businesses as they embrace it fully as the primary media for communication and commerce. We see this as a huge growth opportunity and with the addition of Techsailor to our network, we hope to capitalise on this growth," said Puneet Johar, MD, To The New.

The company plans to augment Techsailor's offerings, by adding capabilities in digital content, media planning and buying, analytics and technology. It will also look to expand its network geographically and build further presence in Malaysia, Indonesia, the Philippines and China. In addition to this acquisition, the company is looking to invest $10 million in the next two years to aid future growth in the region.
Techsailor was set up in 2005 by National University of Singapore (NUS) alumni Rex Huang (MD), Wayne Chia and Leon Leong. The company was first located at NUS Enterprise's incubator where it accessed mentorship support. Its digital marketing offerings are focused on social media, location-based and mobile media solutions.
"By joining To The New, we will be able to boost our service offerings to our clients, as we are supported by a larger team and will be able to manage projects that span across Asia Pacific. We are also delighted that Techsailor will be the primary vehicle for To The New to expand into the region," said Huang.

Founded in 2010, To The New's range of digital services offerings include digital marketing, building and managing communities, online reputation management, content creation for web and mobile, media management, development of apps, solutions for web as well as mobile and cloud consulting and implementation. It is owned by Four Cross Media Ltd, a firm co-founded by a group of professionals including Sanjiv Gupta, former chief of Coca Cola India, and backed by funding from Malaysian media group Astro. The company houses digital brands like Ignitee Digital (acquired in December 2011), Intelligrape Software (acquired in Jan 2012) and Tangerine Digital under its umbrella.
According to the company, it services 100 clients across Asia in sectors like automobiles, Banking, Financial Services and Insurance (BFSI), e-commerce, fast-moving consumer goods (FMCG), retail, sports, hospitality and media and entertainment. It employs nearly 400 people and has offices in Mumbai, Noida, Chennai, Singapore, Kuala Lumpur and London.
Early this year (March 2013), Four Cross Media pumped in Rs 75 crore ($13 million) into To The New. This was in addition to investments of around Rs 35 crore made in the firm (for its Indian business operations) since it was founded in June 2010. The fresh funding will be used over the next three years to capture a slice of Indian digital services market.

(Edited by Joby Puthuparampil Johnson)
---