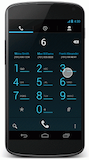 Search giant Google has already delved deep into consumer hardware, launching the next-generation Nexus 7 tablet and Chromecast – a TV dongle that enables one to connect the TV screen with smartphone, tablet and laptop for media streaming (read more on that here), but that's not the end of the story. The company has also released an upgraded Jelly Bean operating system called Android 4.3. It comes with several new features such as restricted profiles, Bluetooth Smart support and more. Here is a look at what's new.
Restricted profiles for tablets: Last October, Google added support for multiple users on the same device, which allows them to customise their tablet experience – from lock screen to wallpaper, apps and folders. In Android 4.3, the company has introduced 'restricted profiles', which would enable users to manage per-user access to apps and content on the tablet.
In other words, you can now 'control' user access to apps and content. For example, parents can limit access to certain apps which may not be suitable for kids. Or retail stores can use tablets to feature product information, but can limit access to other apps to ensure enhanced user engagement.
Improved support for Hindi & other languages: The company already has a Google Hindi input keyboard available in Google Play store. But it has now added support for Hindi, as well as other languages such as Afrikaans, Amharic, Swahili and Zulu. It means users will be able to translate content in these languages as per their requirements.
Bluetooth Smart support: Bluetooth Smart support allows apps on the tablet to connect and interact with other Bluetooth Smart devices/sensors (includes majority of fitness sensors and health-tracking devices like pedometers, etc.). It minimises power usage while measuring and transmitting data, making both the sensors and the phones/tablets connected to them more battery-efficient.
Accelerated 3D graphics with OpenGL ES 3.0: The new Nexus 7 supports OpenGL ES 3.0, the latest industry standard for accelerated 3D graphics. It greatly enhances the gaming experience, so much so that in a soccer game, even the blades of grass on the field come alive or the asphalt on the street looks real as you race on in a driving game. This, in turn, enables developers to create more graphic-intensive games.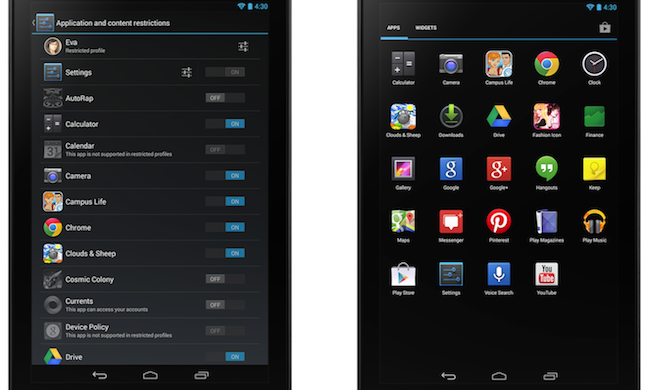 Dial pad autocomplete: A new autocomplete feature in the dial pad suggests phone numbers or names as soon as users start touching numbers or letters on it.
Other changes include faster user switching, setup wizard simplification and enhanced photo daydream – you can read about these here.
While Android 4.3 will come pre-installed in the new Nexus 7, Google will gradually roll it out for other Android devices as well. The company also shared a number of data points on how the Android ecosystem is faring. So here's a quick look at some of the key points: 
Every second tablet is an Android device and Nexus 7 accounts for more than 10 per cent of all Android tablets.
Google Play has already crossed the 50 billion app downloads mark, up from 20 billion last year. Currently, it has more than a million apps, which is a big deal since Apple is yet to hit that mark (its App Store is still at 9 lakh).
Over 70 million Android tablets have been activated till date, while revenues for app developers have increased 2.5 times over the past 12 months.
(Edited by Sanghamitra Mandal)
---