Apple sells 31M iPhones in Q3 FY13; India sales rise 400%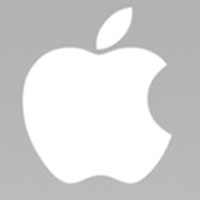 Apple posted revenue of $35.3 billion and net profit of $6.9 billion for the quarter ended June 30, 2013. Revenue grew from $35 billion in the year-ago period while net profit declined by 21.5 per cent from $8.8 billion.
While responding to a question on the markets that are driving iPhone ASPs (average sales price) in the results call, Tim Cook, CEO of Apple, said sales in India were up over 400 per cent, as reported by NDTV. He did not mention the contribution of iPhone, iPad and Mac to this rise. The overall sales in the whole APAC region, however, slipped around 18 per cent to $2.04 billion in Q3 FY13 from $2.4 billion in Q3 FY12.
Globally, the company sold 31.2 million iPhones, which is up by 16 per cent from last year's 26 million. It also sold 14.6 million iPads and 3.8 million Macs in the quarter. International sales accounted for 57 per cent of the revenue in the quarter. Gross margin also came down to 36.9 per cent from last year's 42.8 per cent.
Apple has been ramping up its offerings in India and other emerging markets. Last year, it launched its iTunes Store for Indian users and also expanded its reach in 55 more countries. Earlier this year, it launched its media streaming device Apple TV in India at a price of Rs 8,295.
Apple is gearing up to launch the next generation iPhone 5S (or 6) later this year. According to media reports, this time around users can be in for a double treat with the company launching not one but two iPhones. One of them will be the flagship iPhone device while the other will be a mid-price-range device targeted at less affluent customers.
(Edited by Joby Puthuparampil Johnson)
Comment(s)